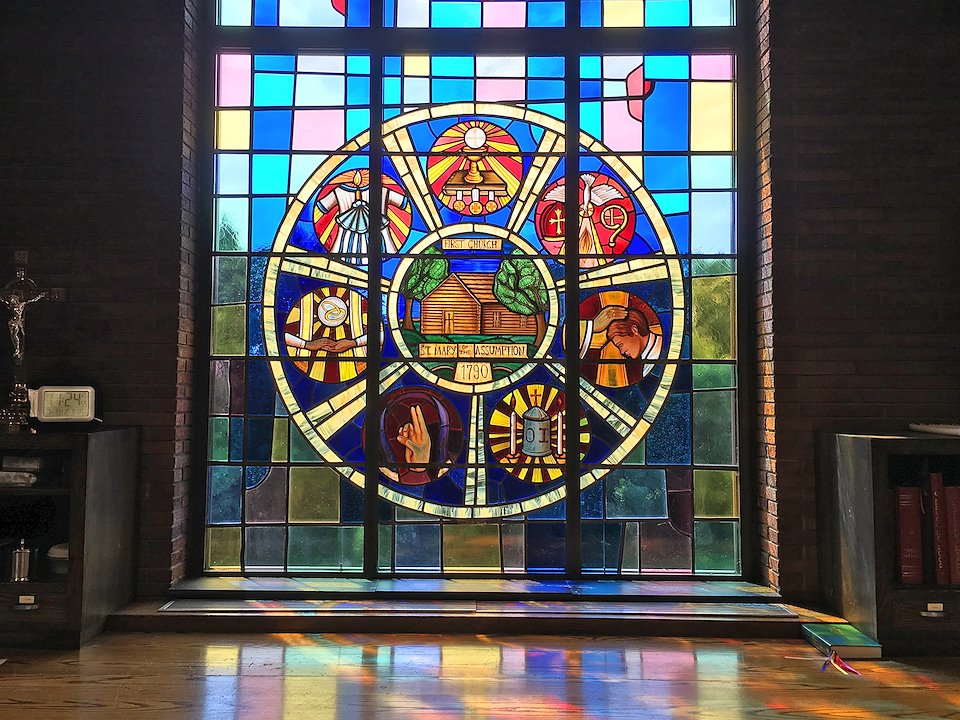 My design for a window in the Church Sacristy showing the original log cabin Church building and the seven Sacraments.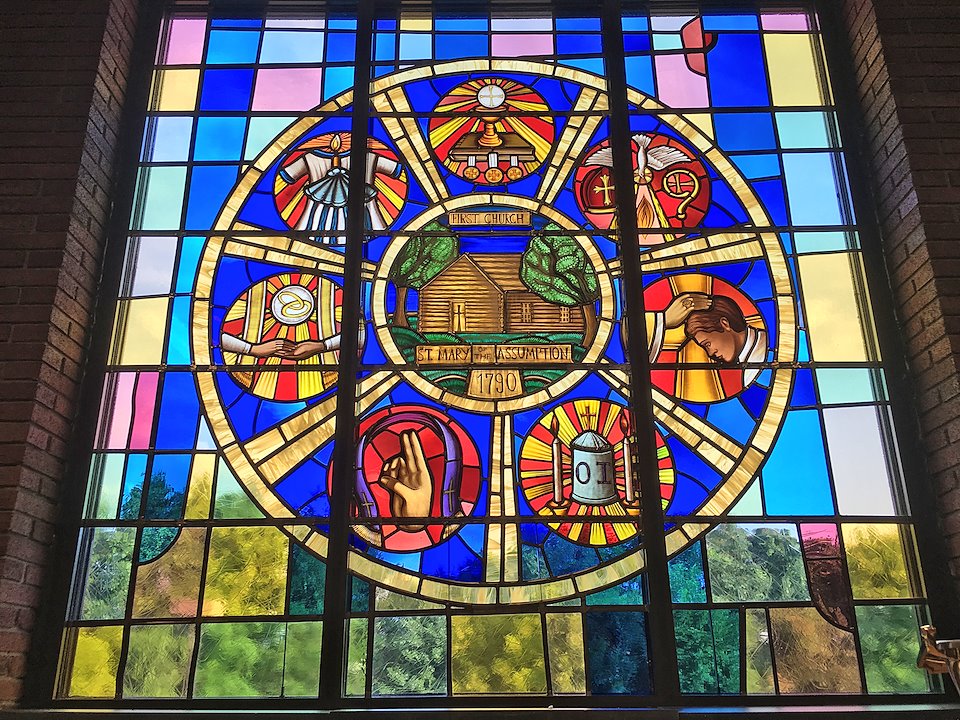 The final window was created by Rohlf Studio in Mount Vernon, NY.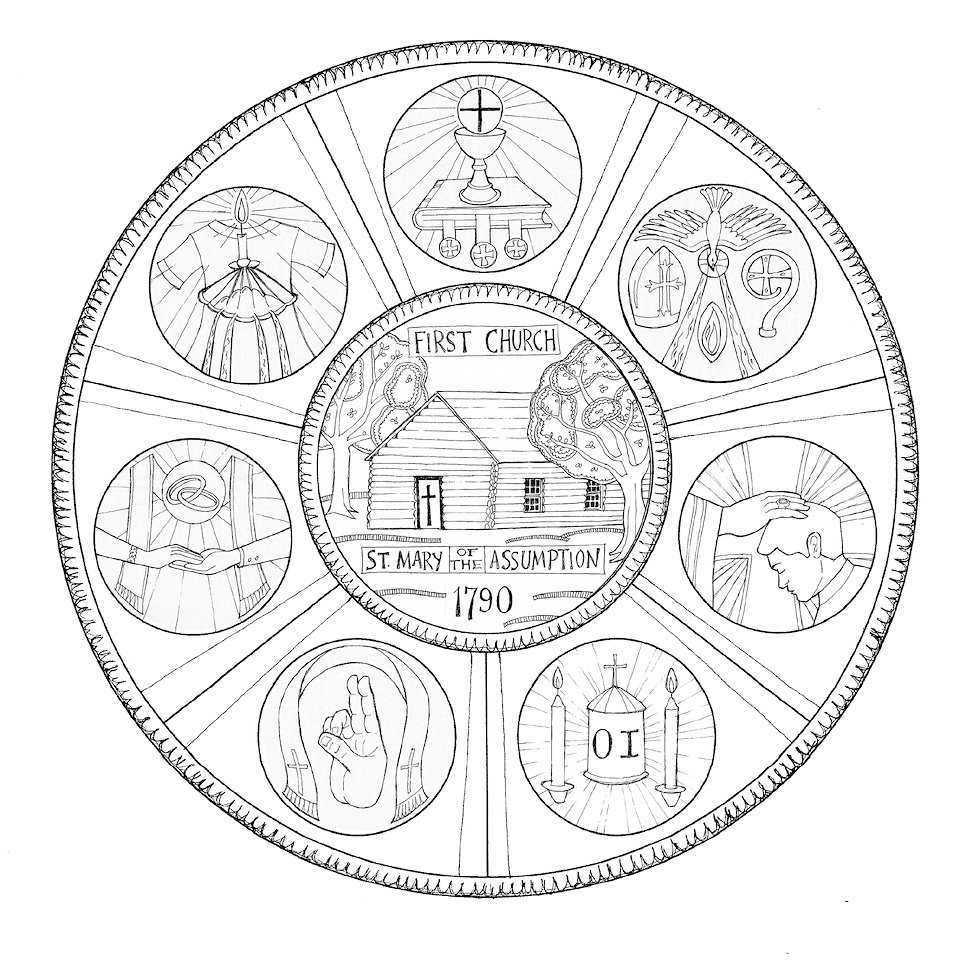 The original concept sketch.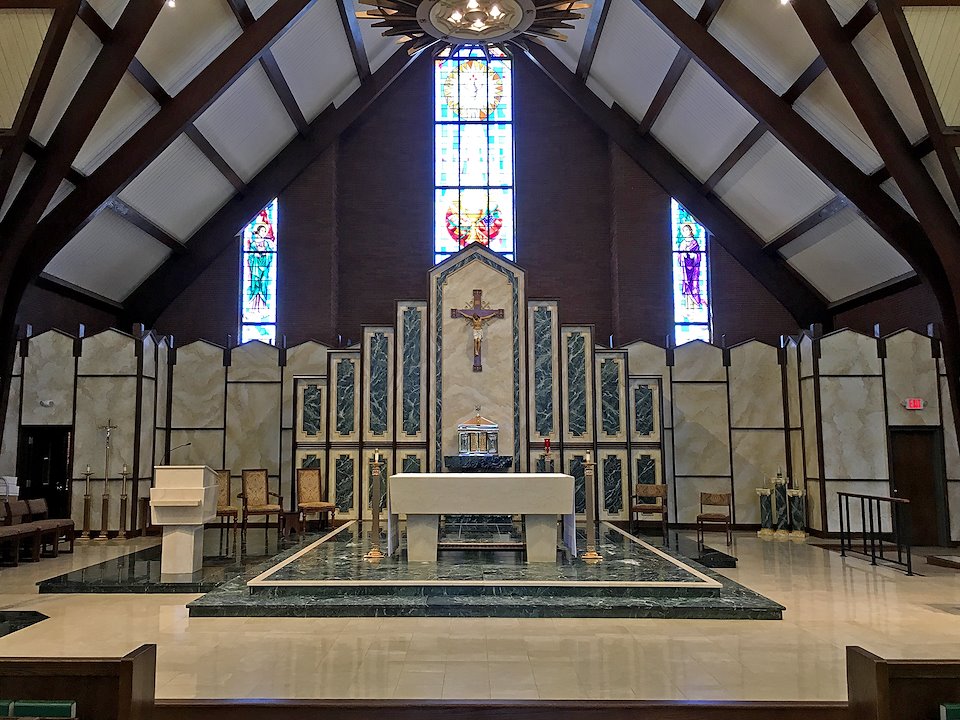 The entire reredos of the Church altar is faux marble work.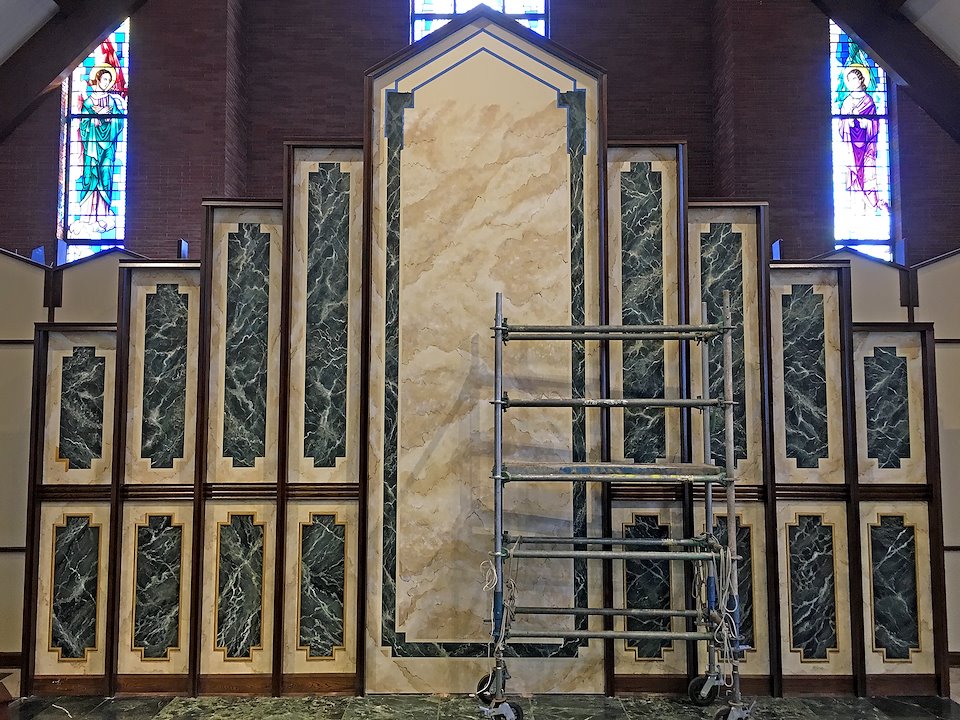 The peak of the reredos was over 20 feet high!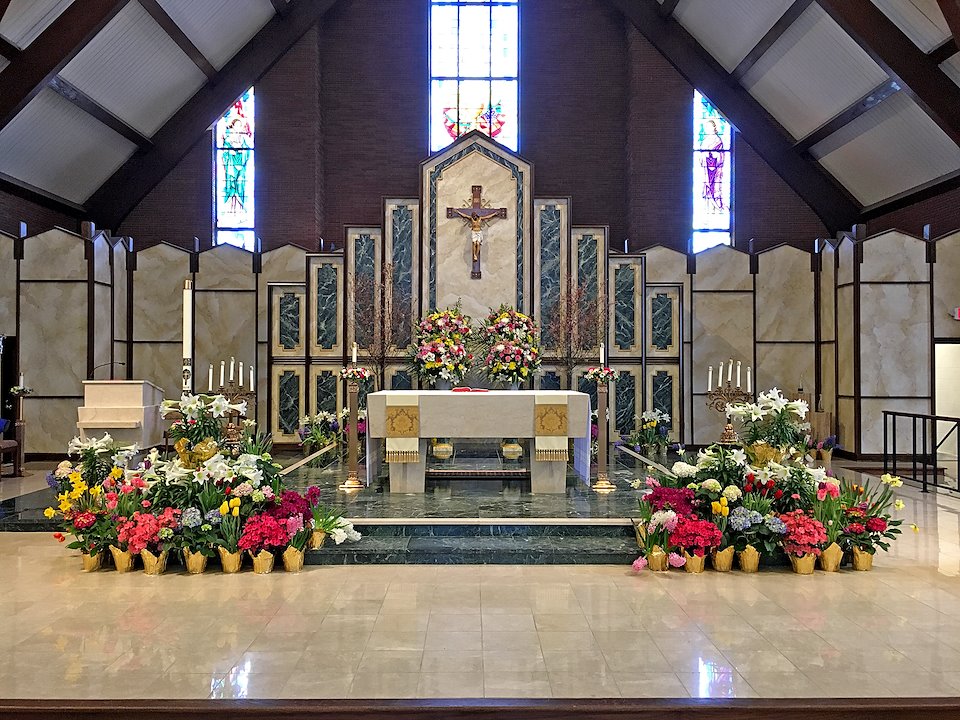 The final altar dressed for the Easter season.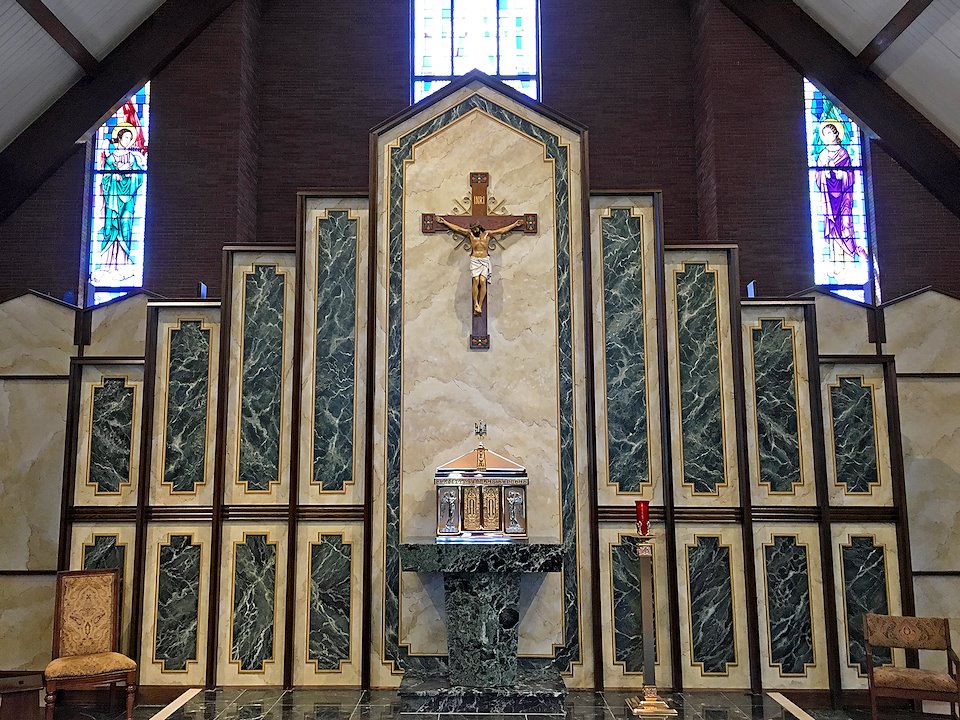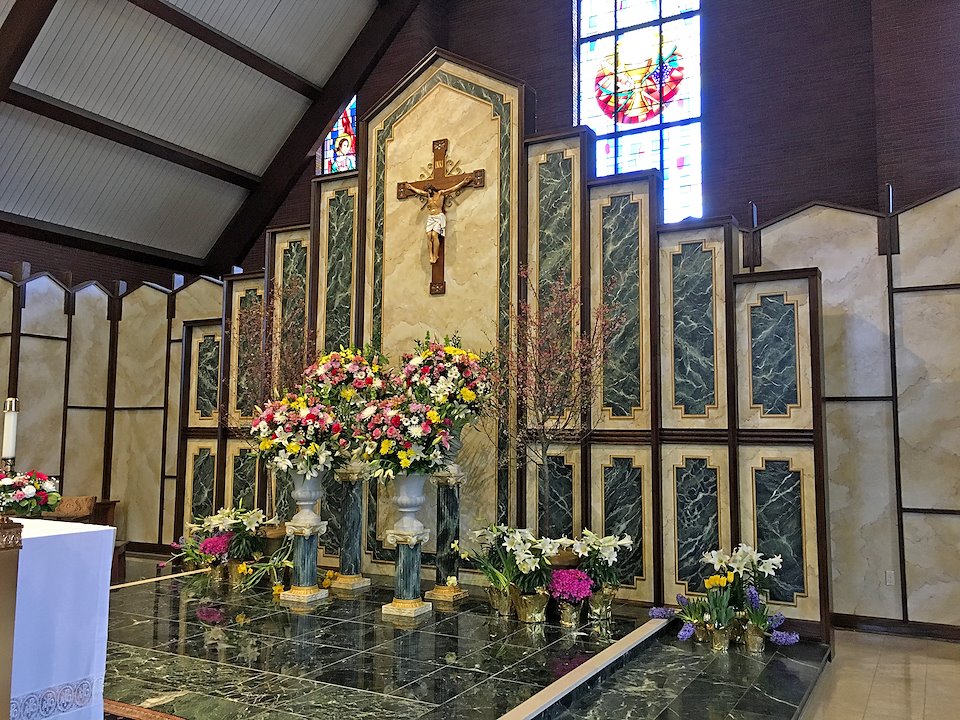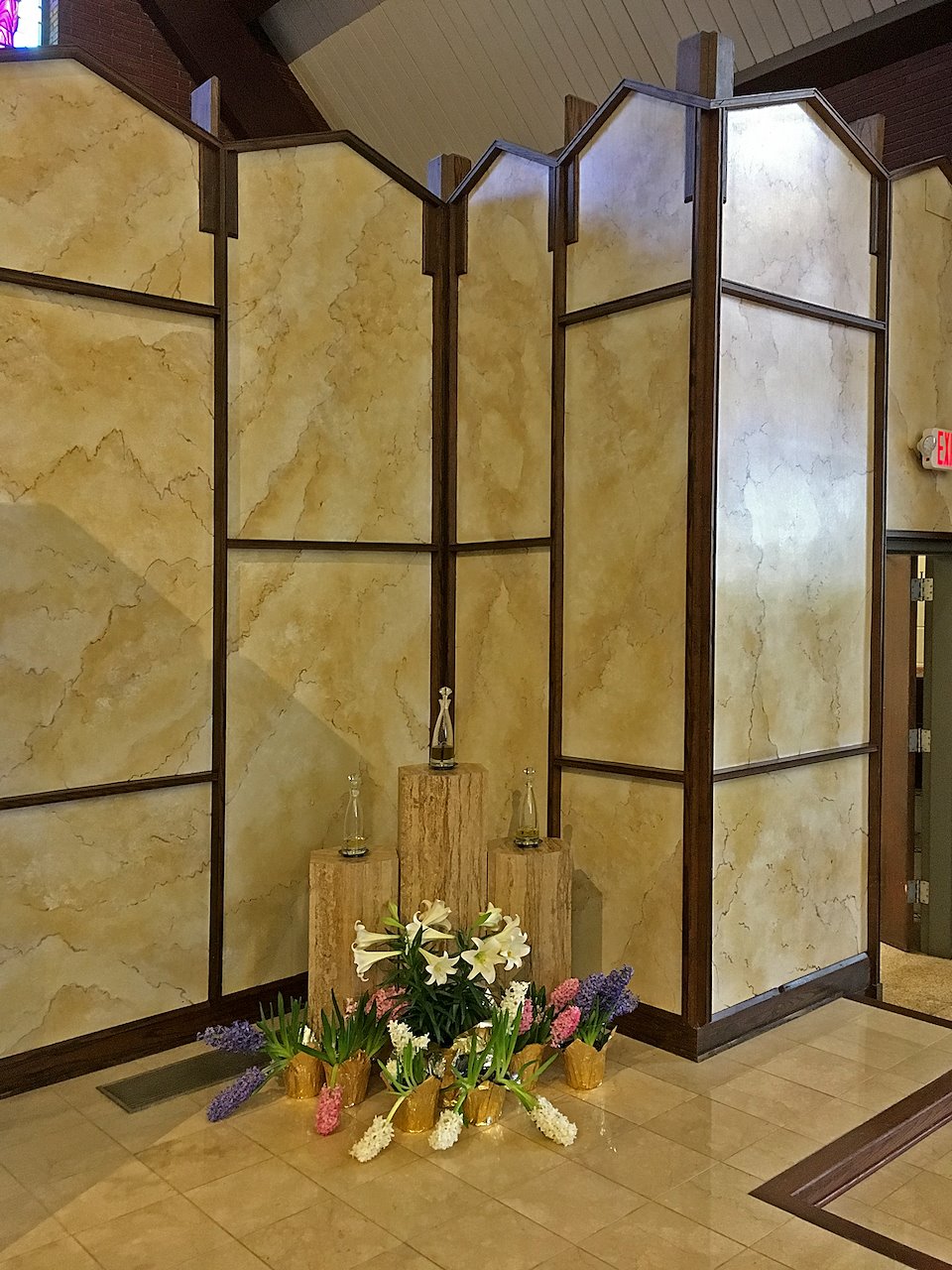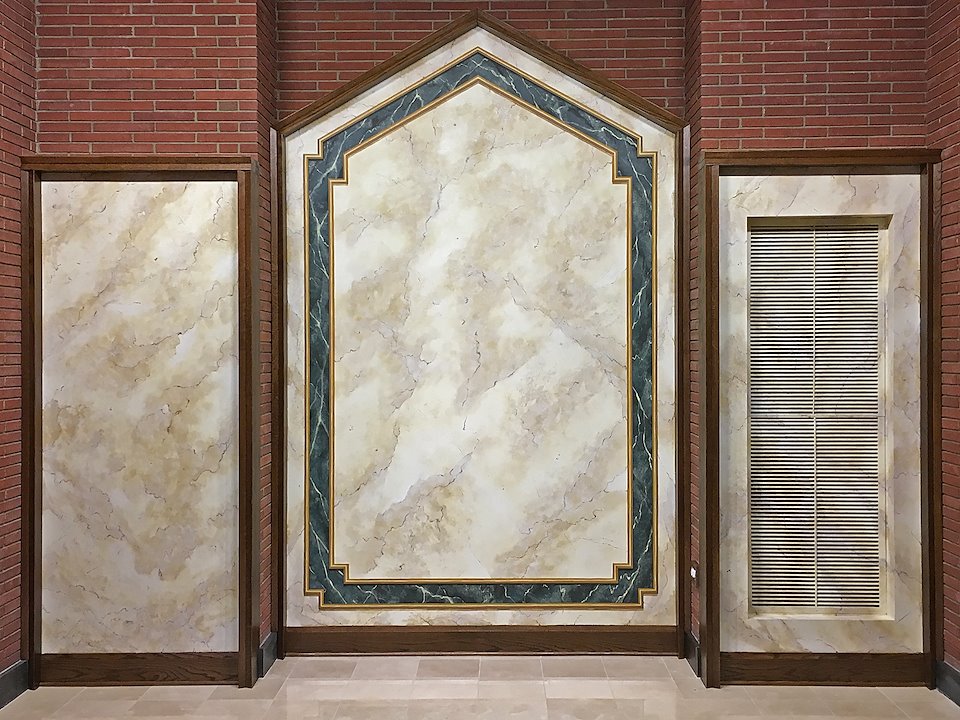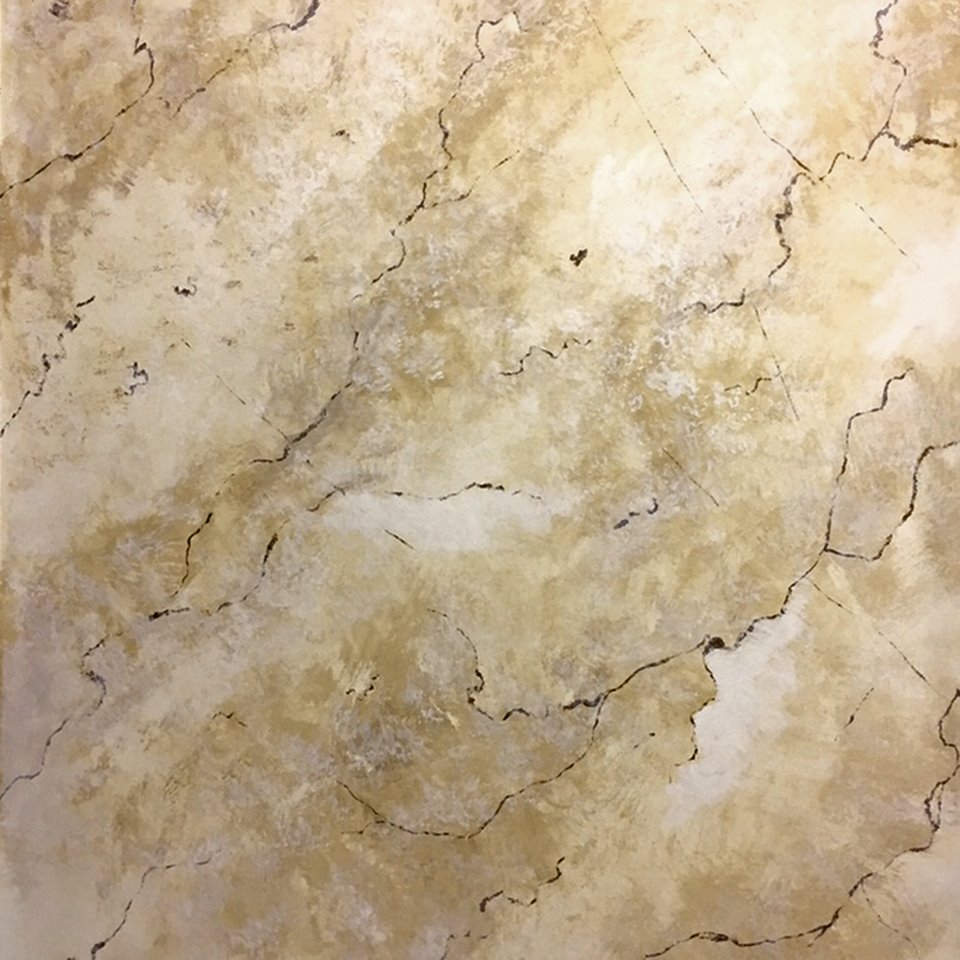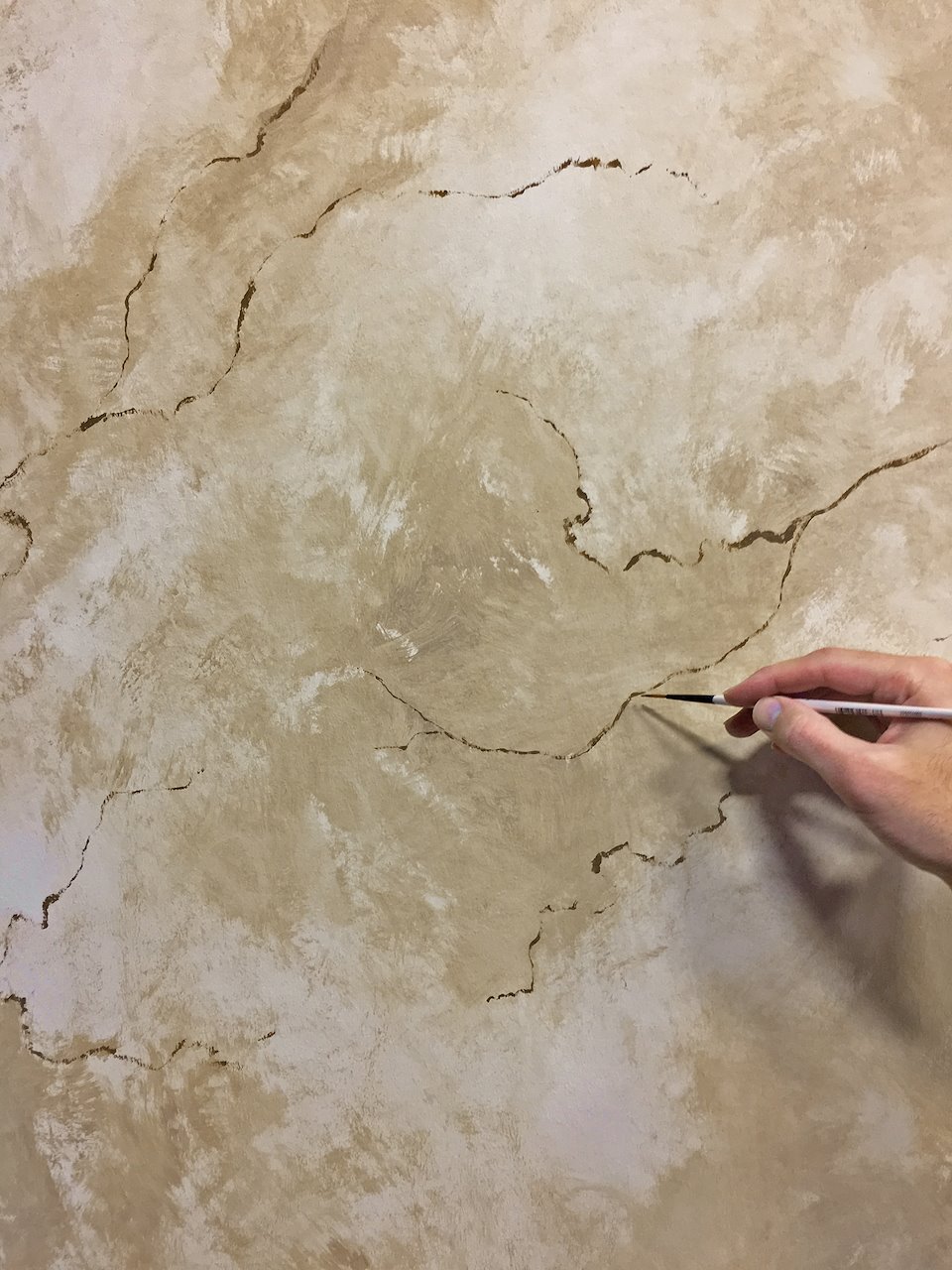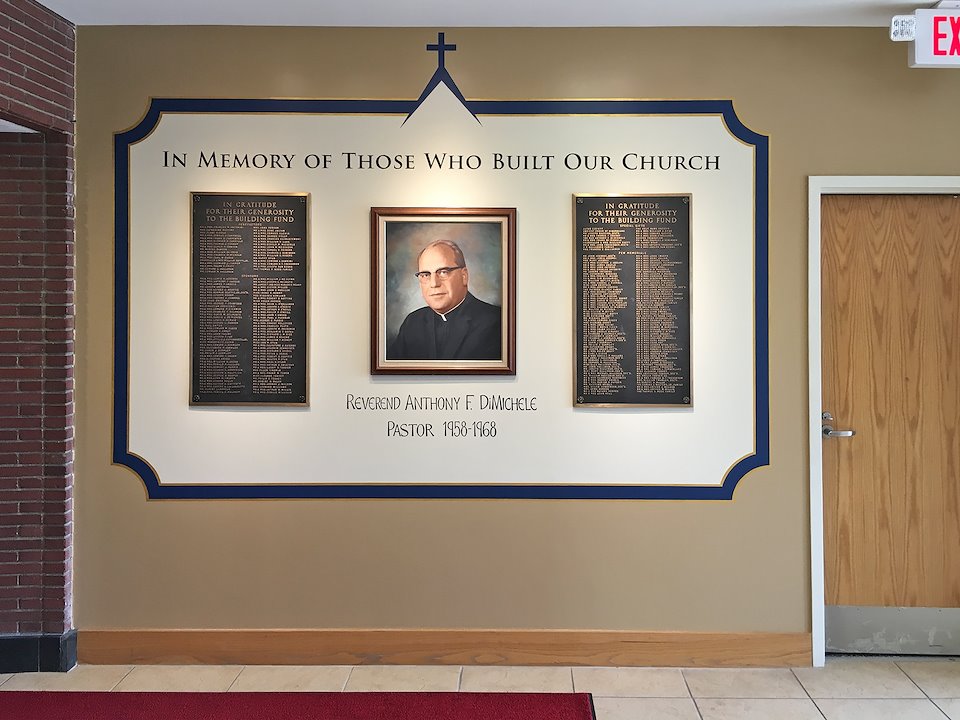 Artwork decorating the Church vestibule.