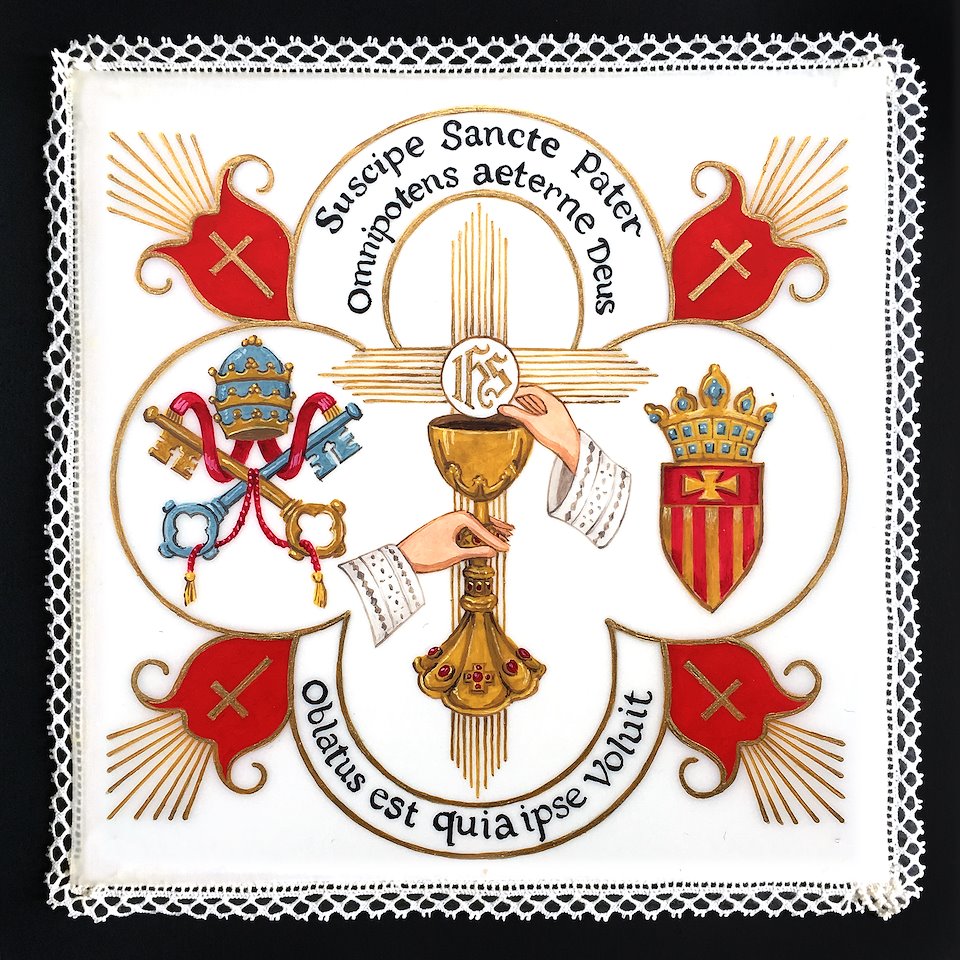 These pieces are known as Chalice Palls and are used during Masses to cover the chalice that contains the Holy wine.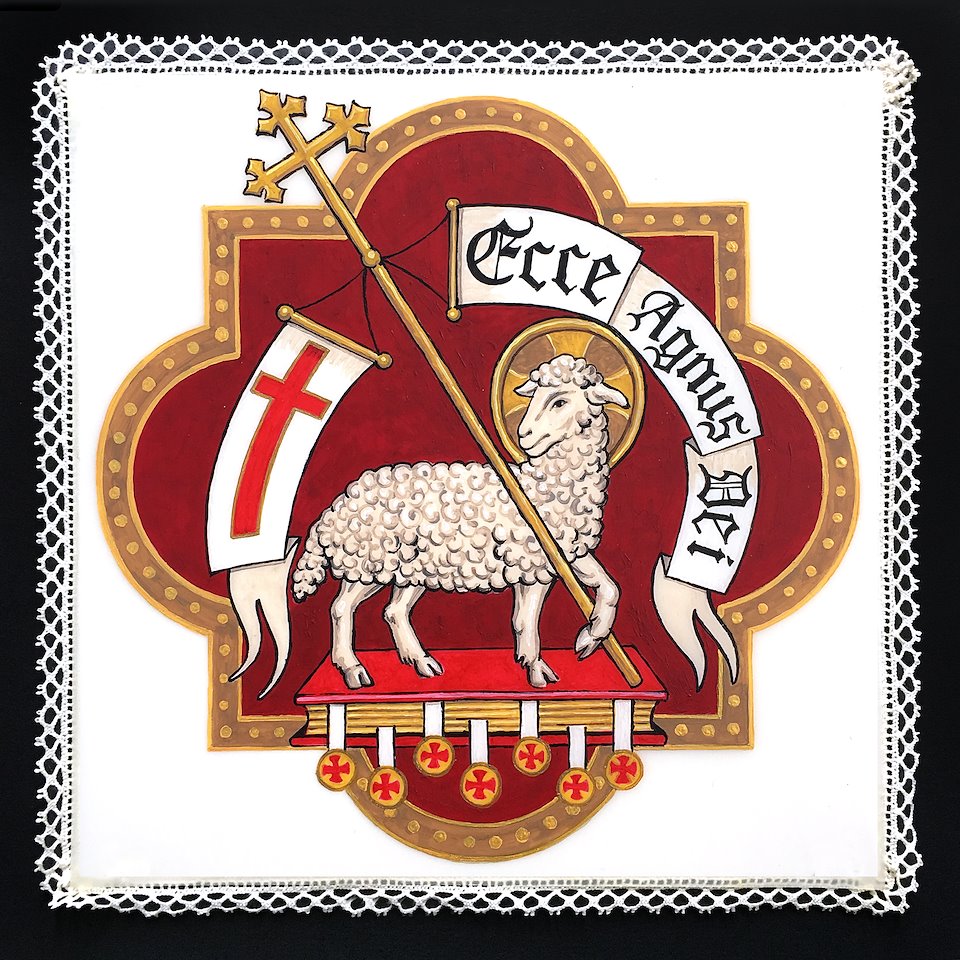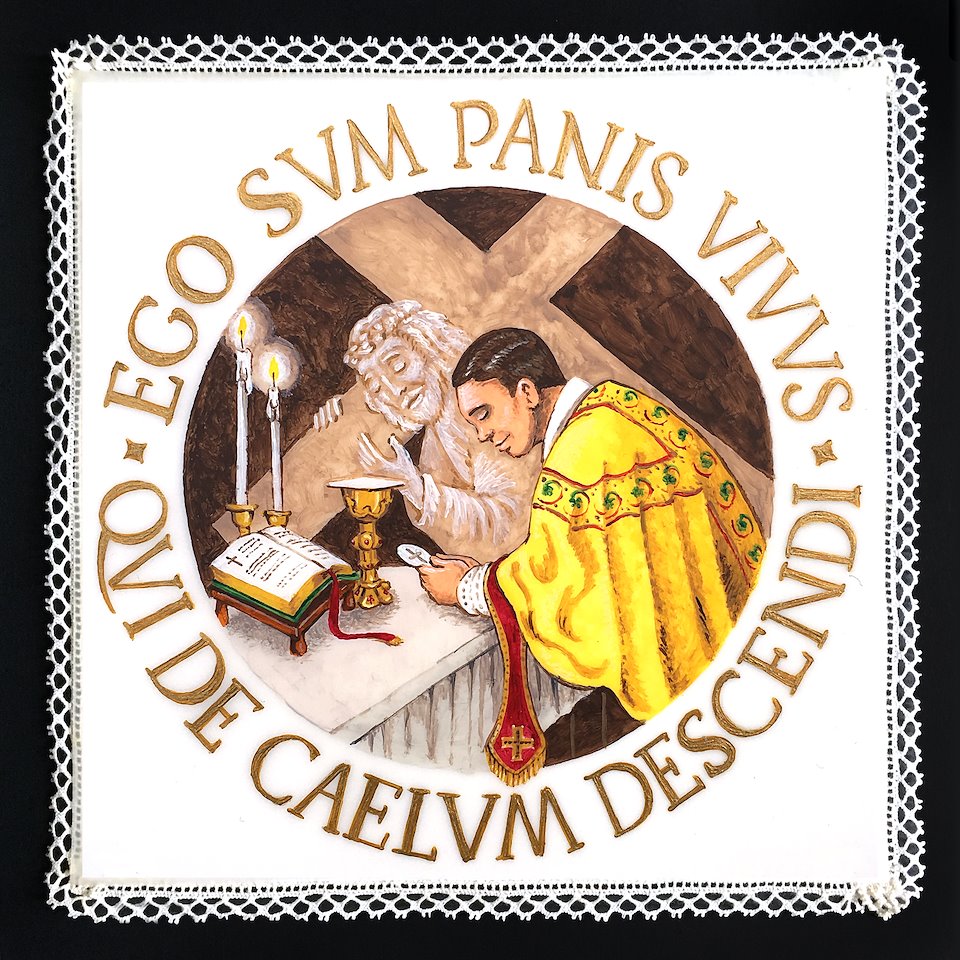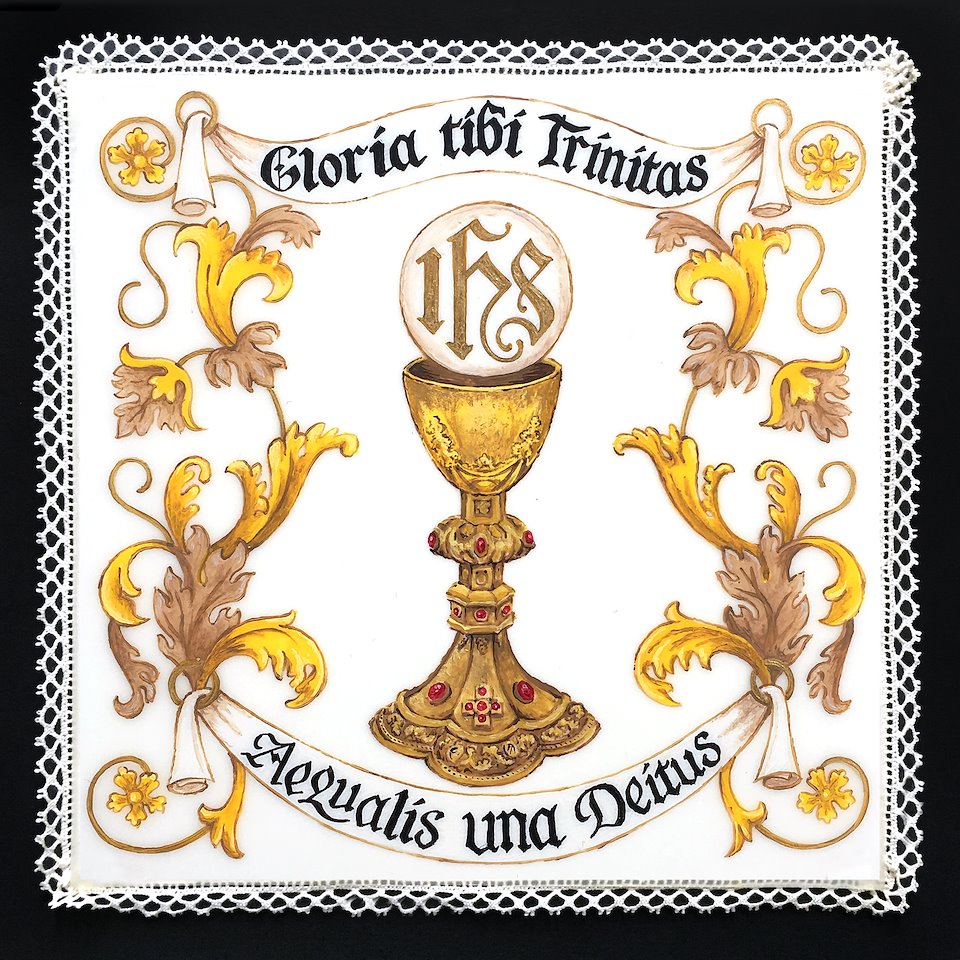 Each piece is hand-painted on vellum which is then sewn onto a fabric-lined board for stability.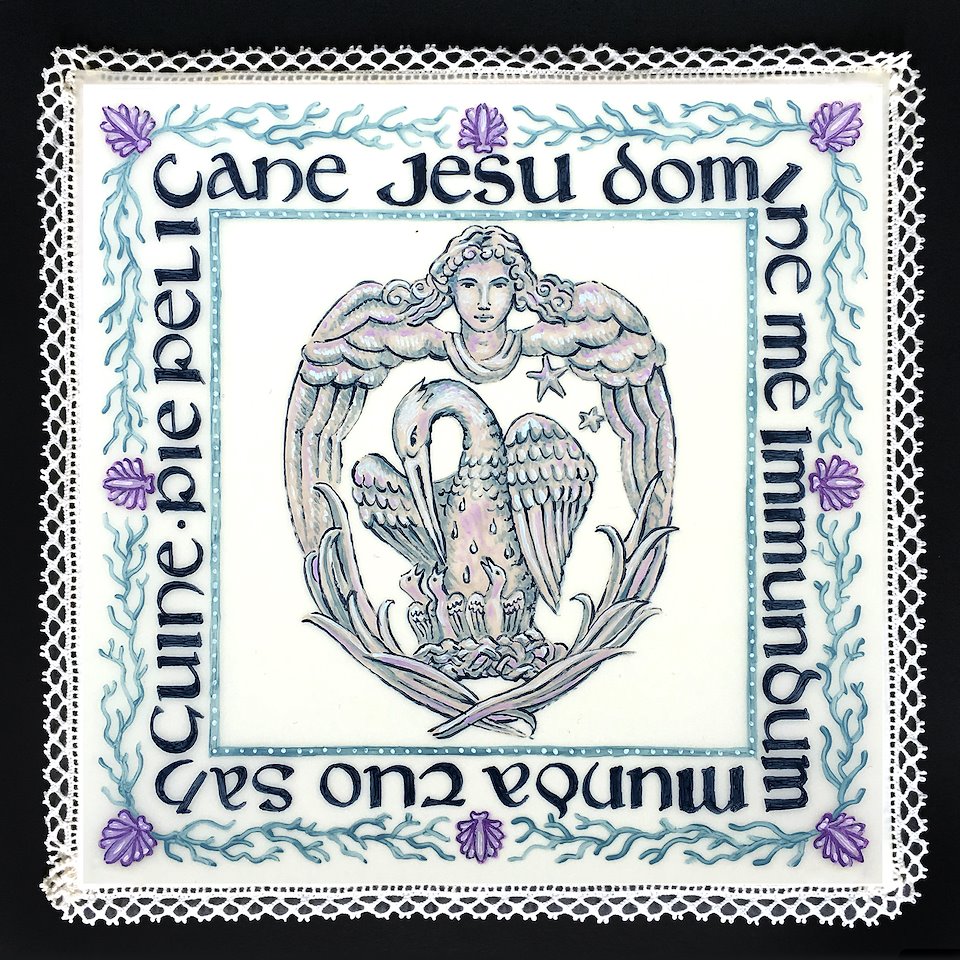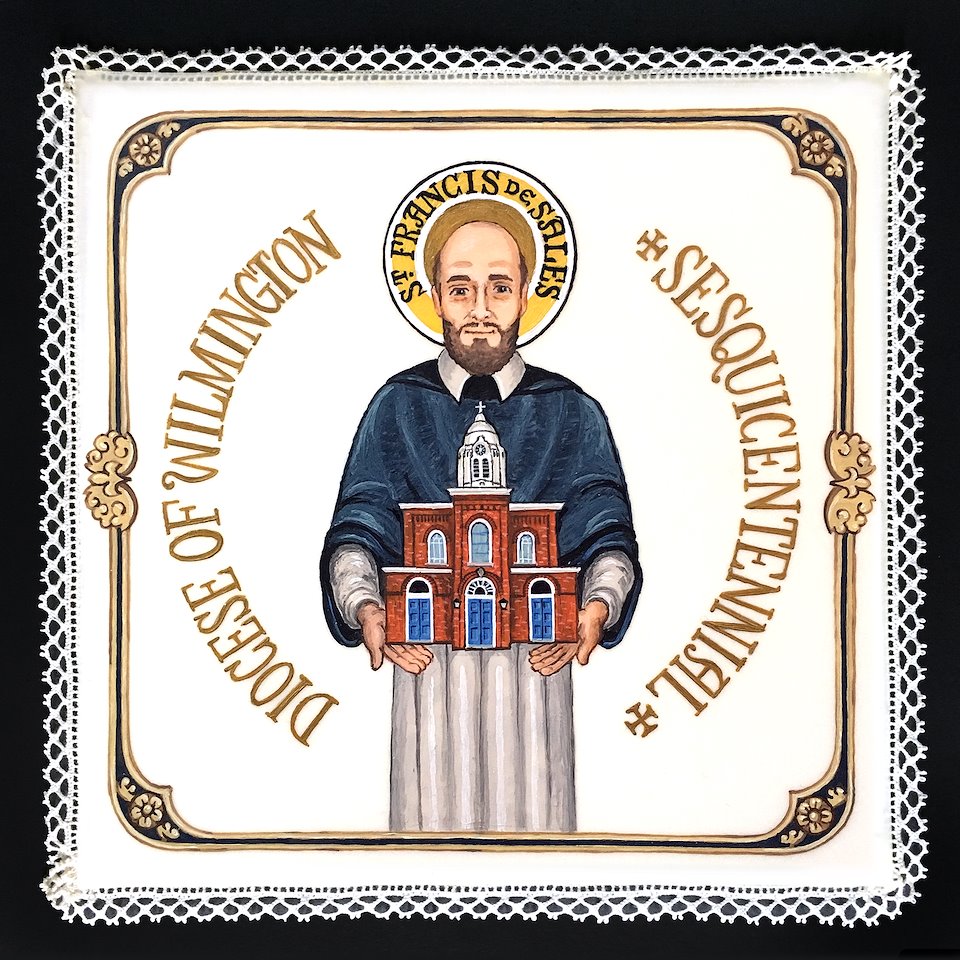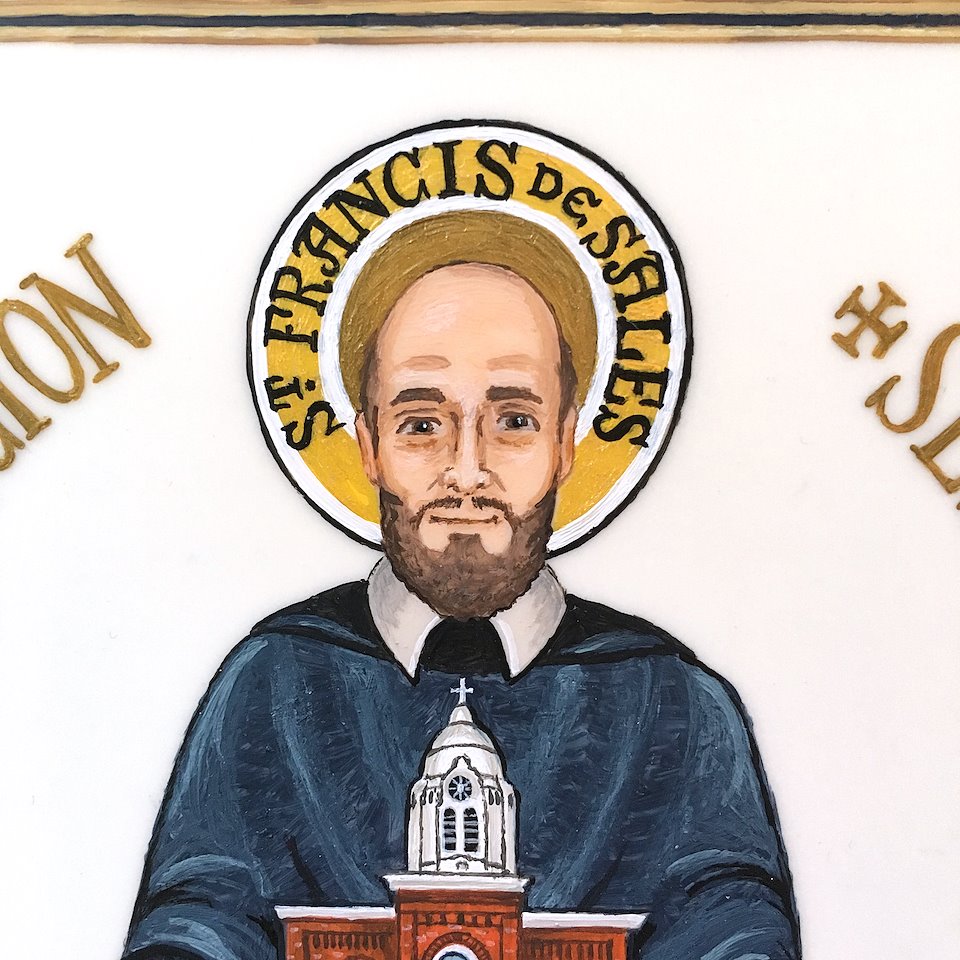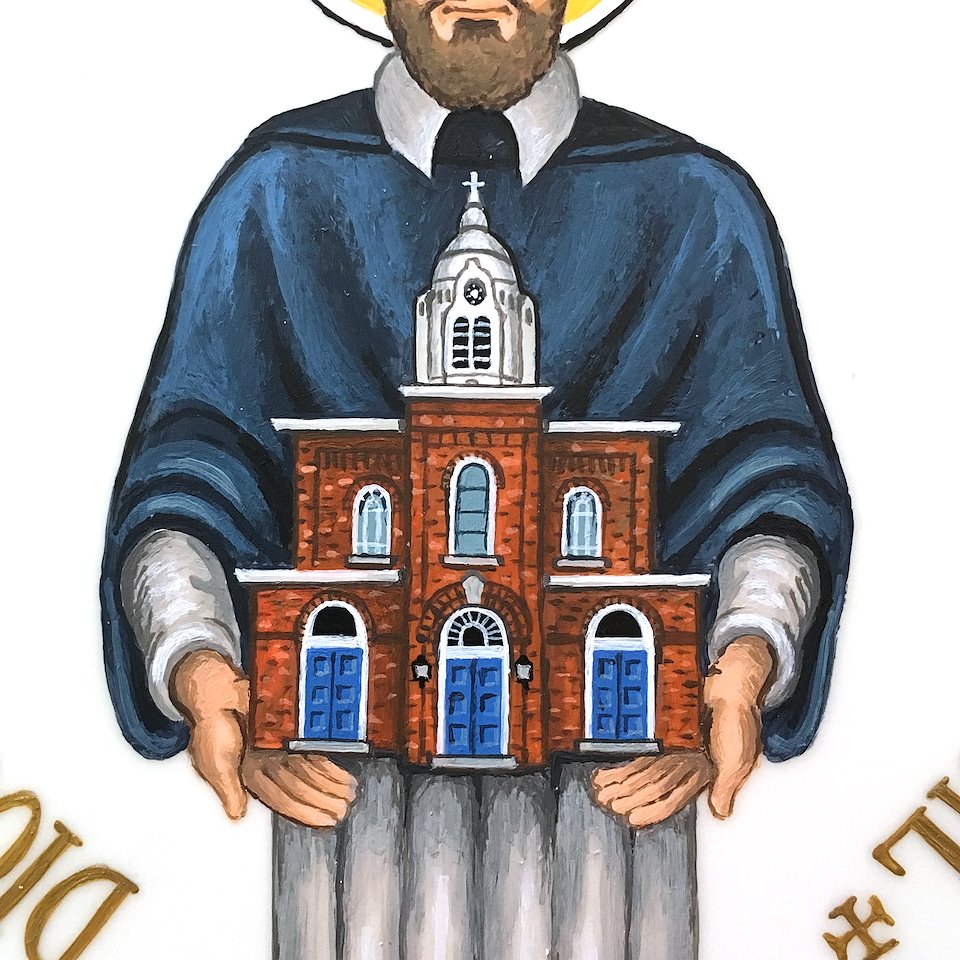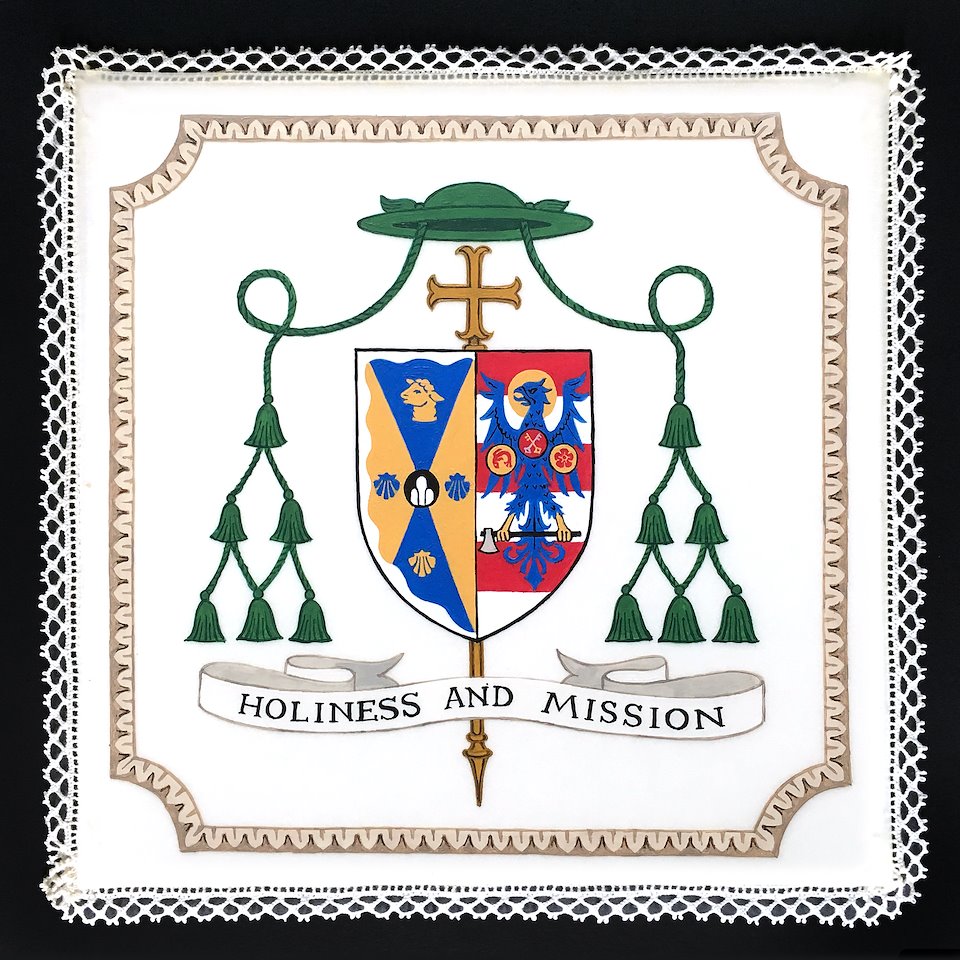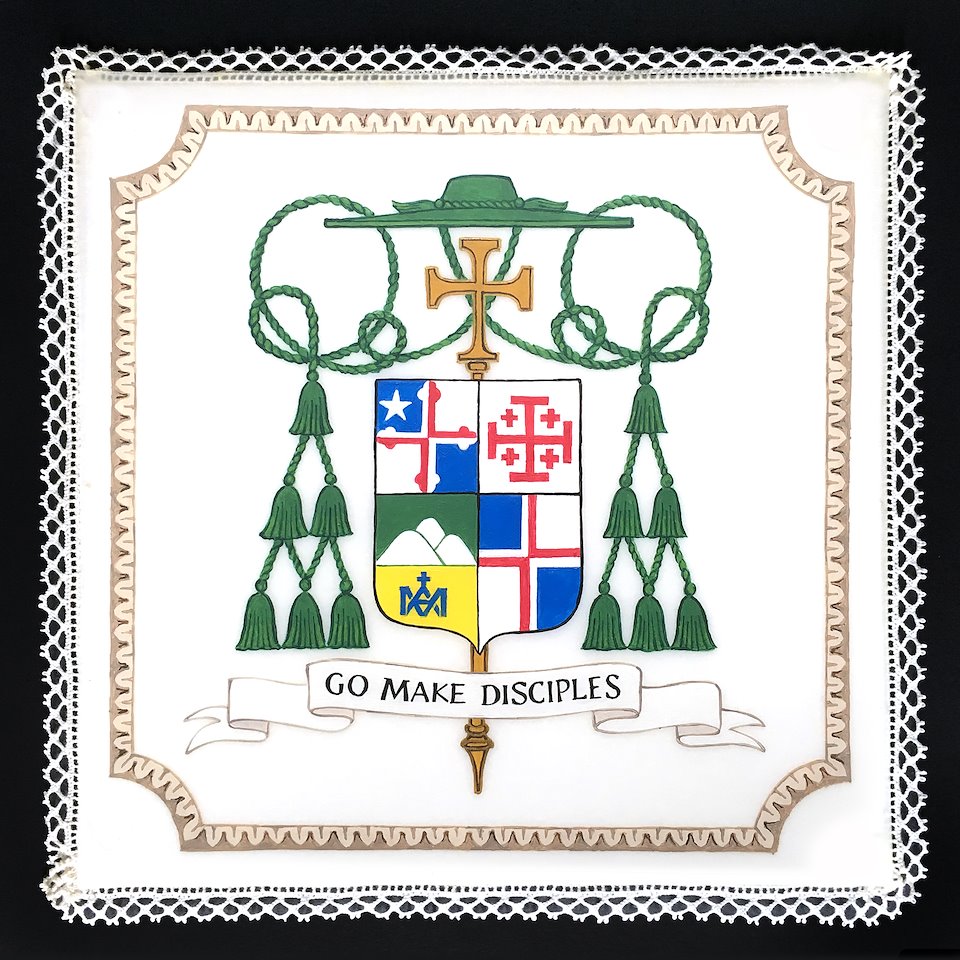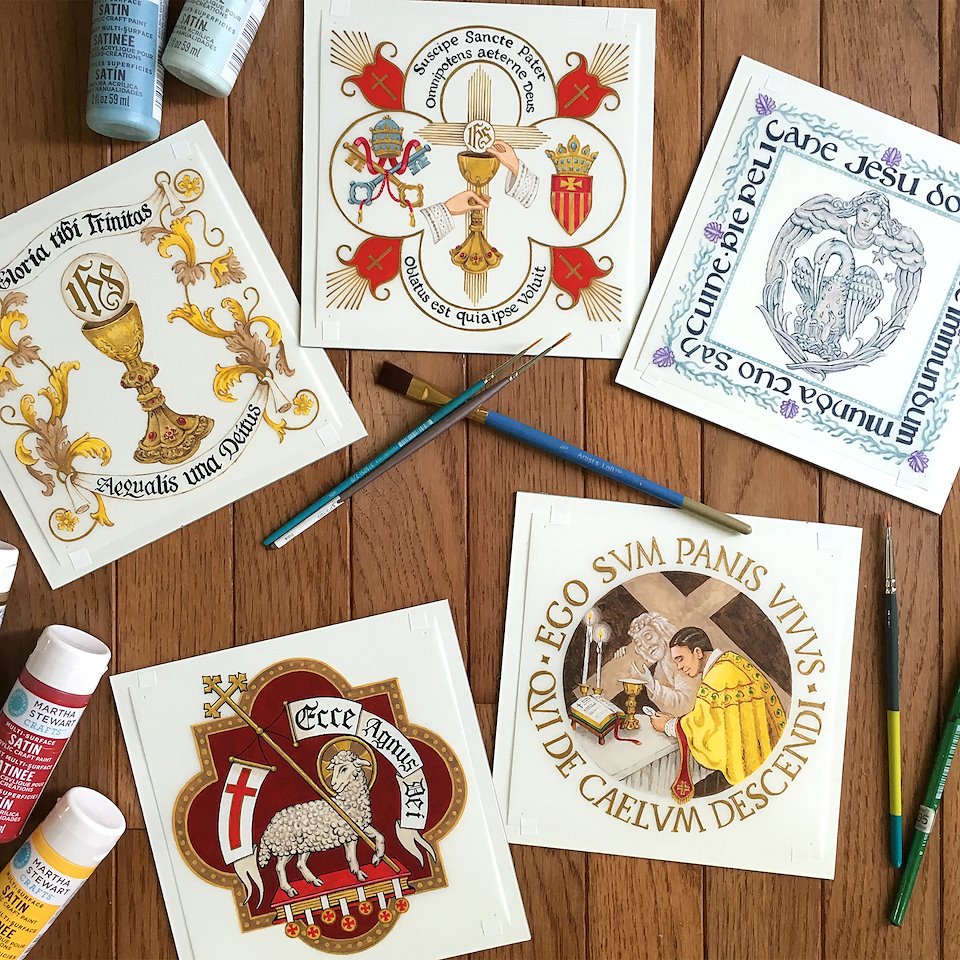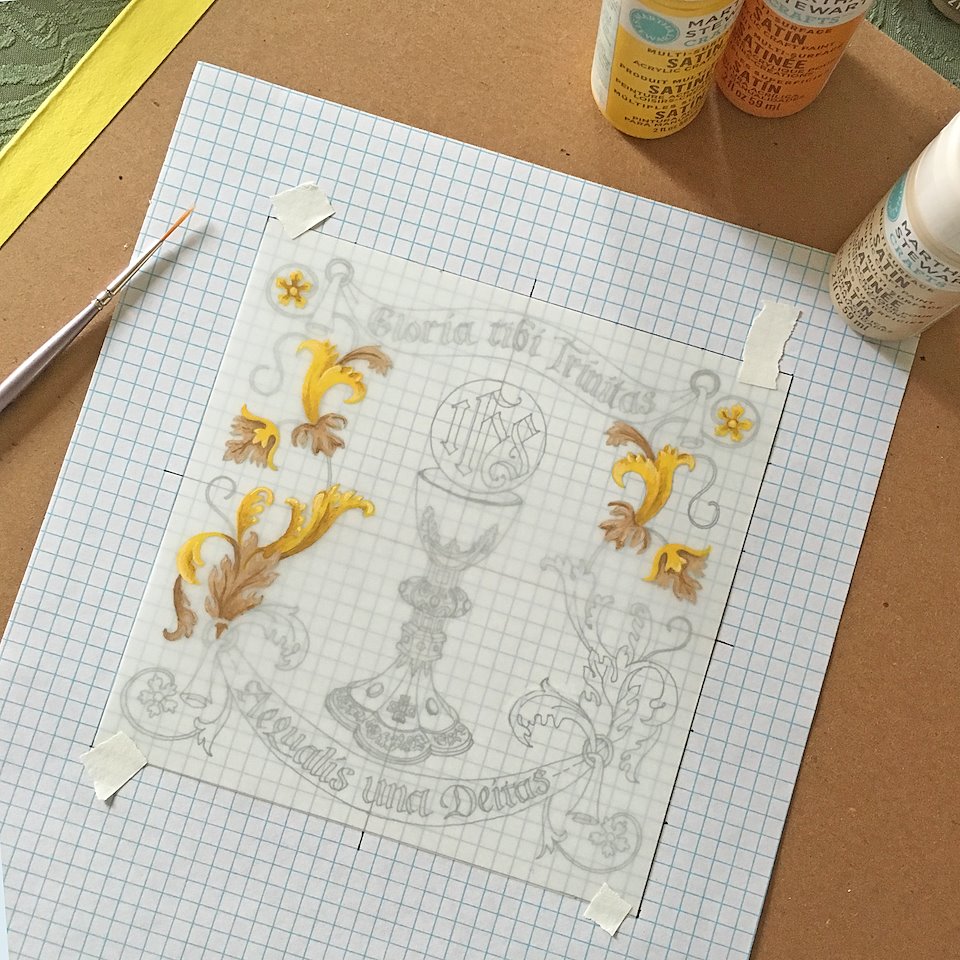 A work in progress!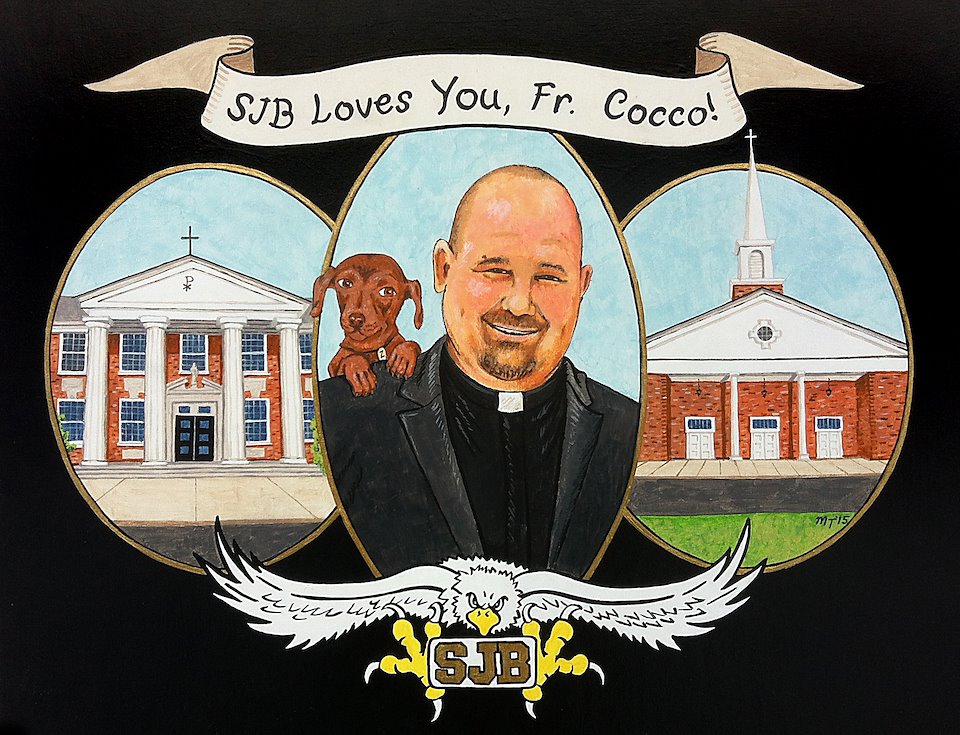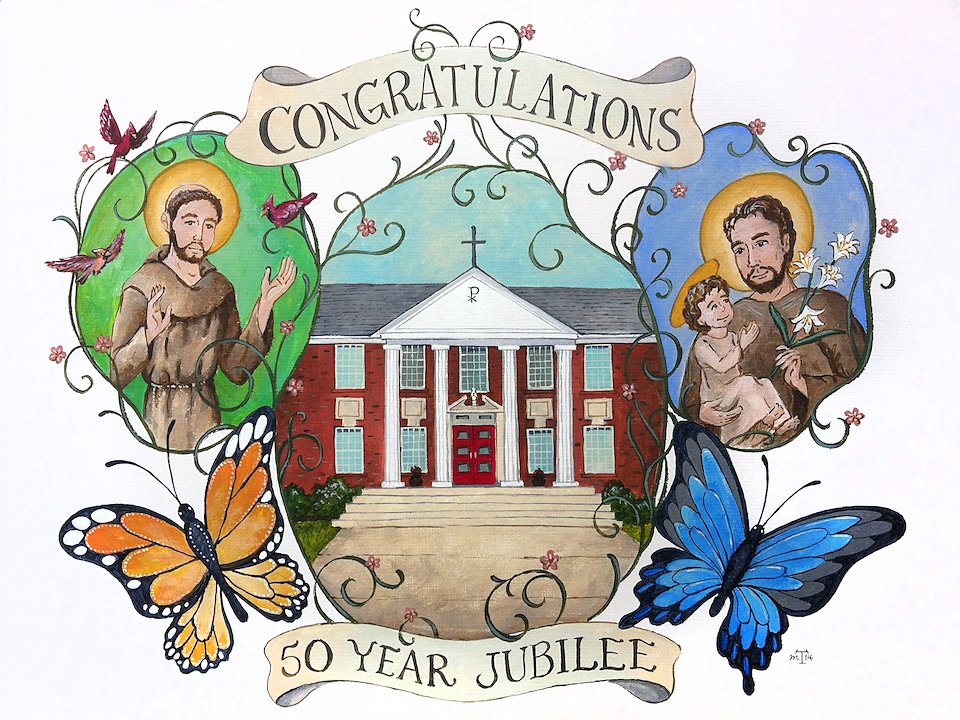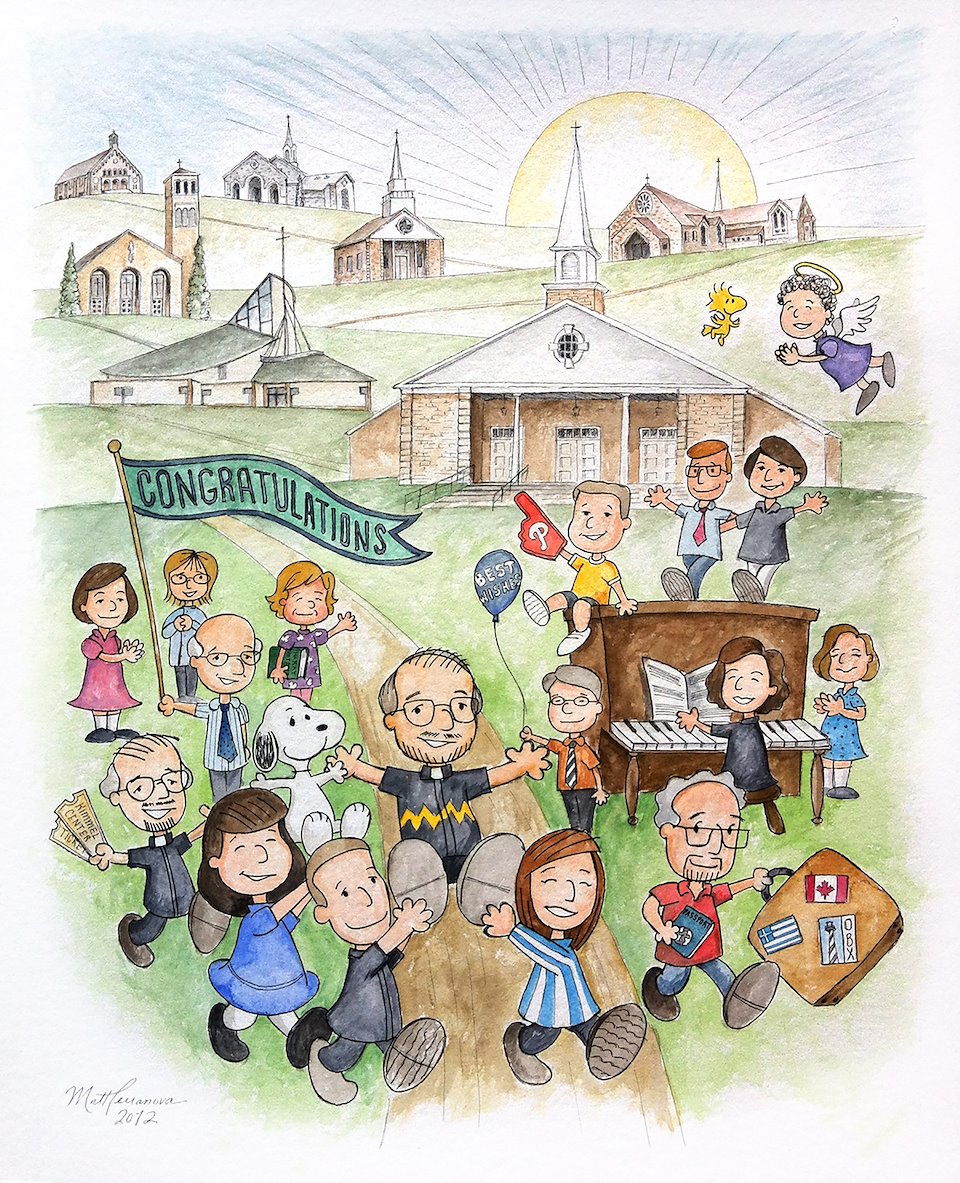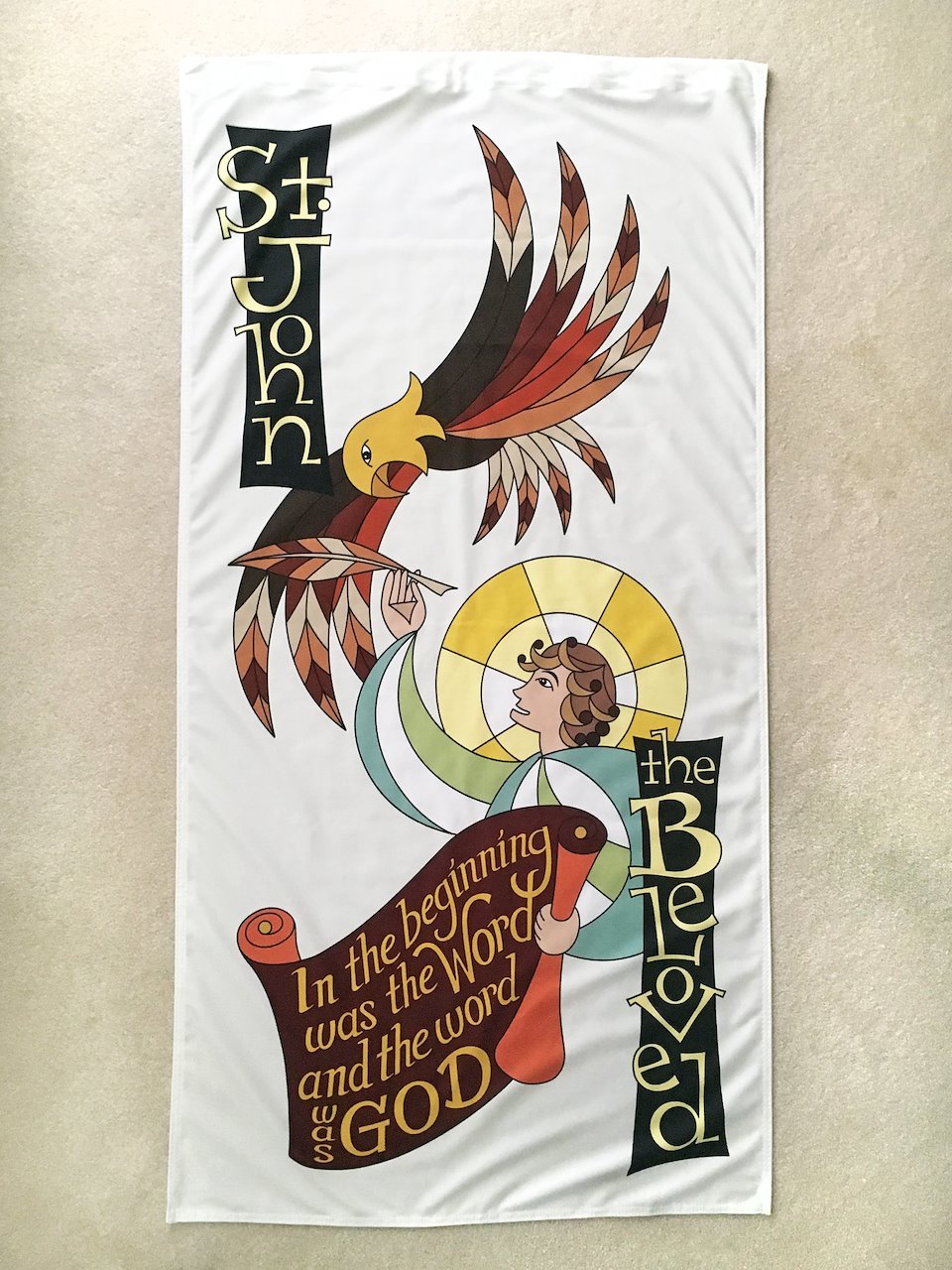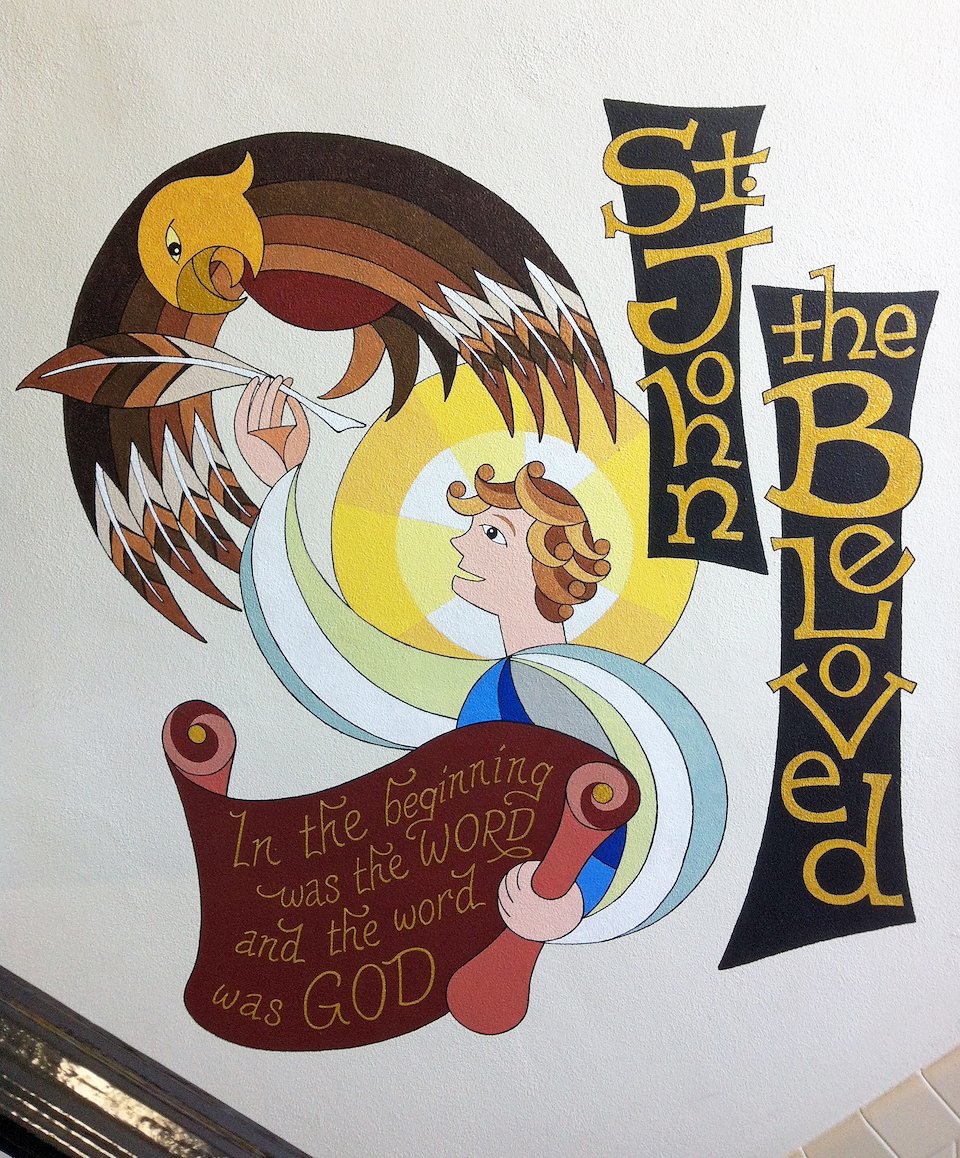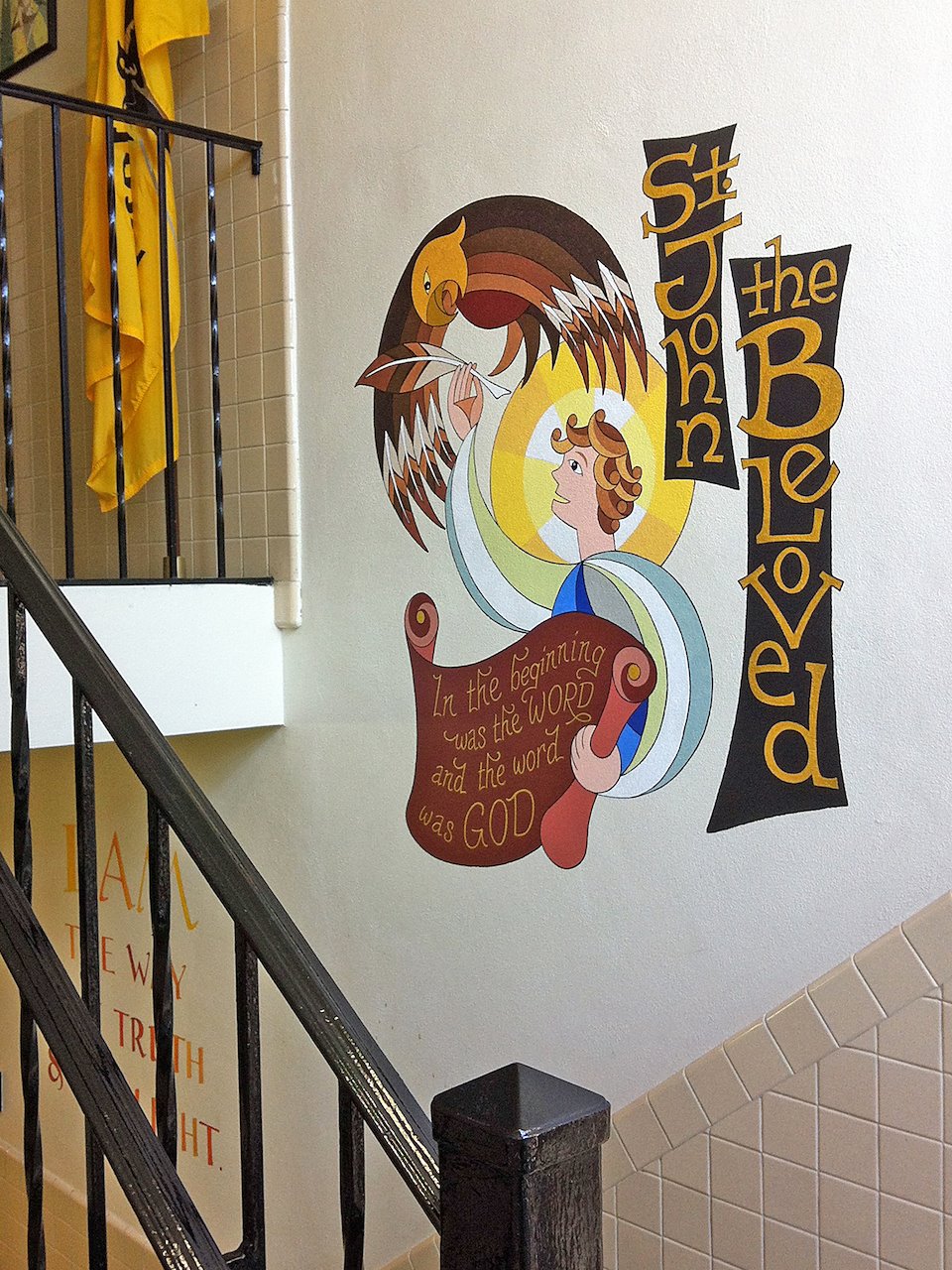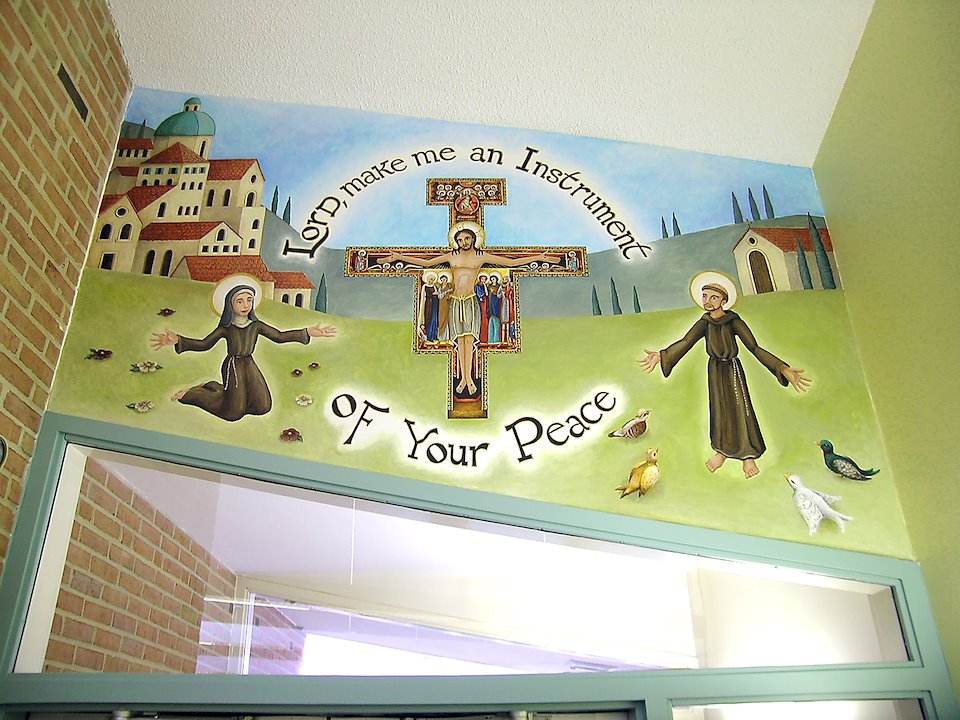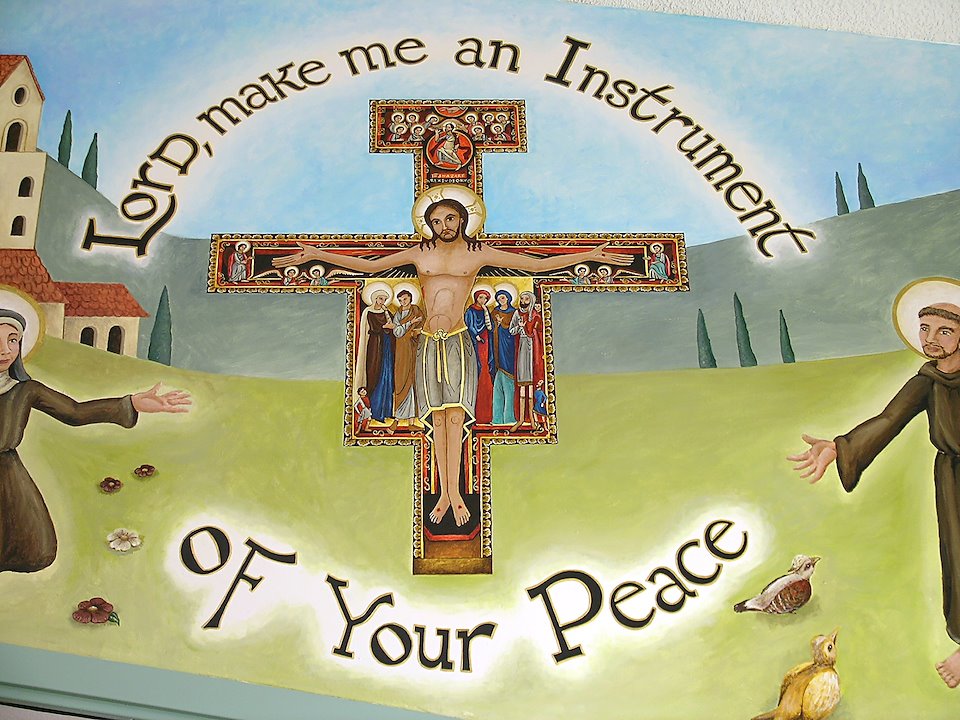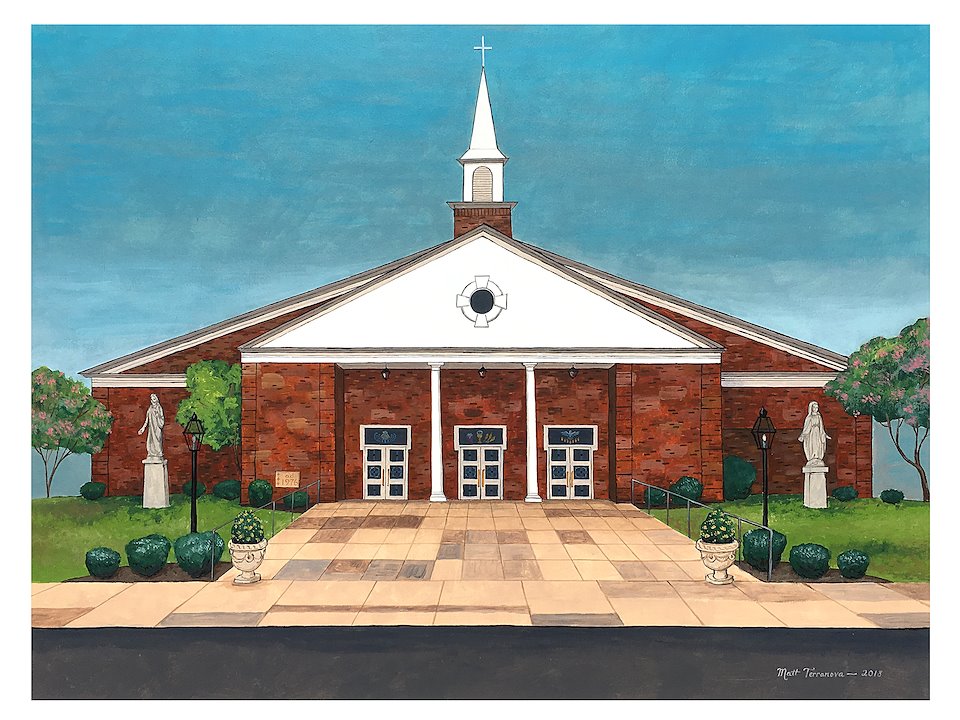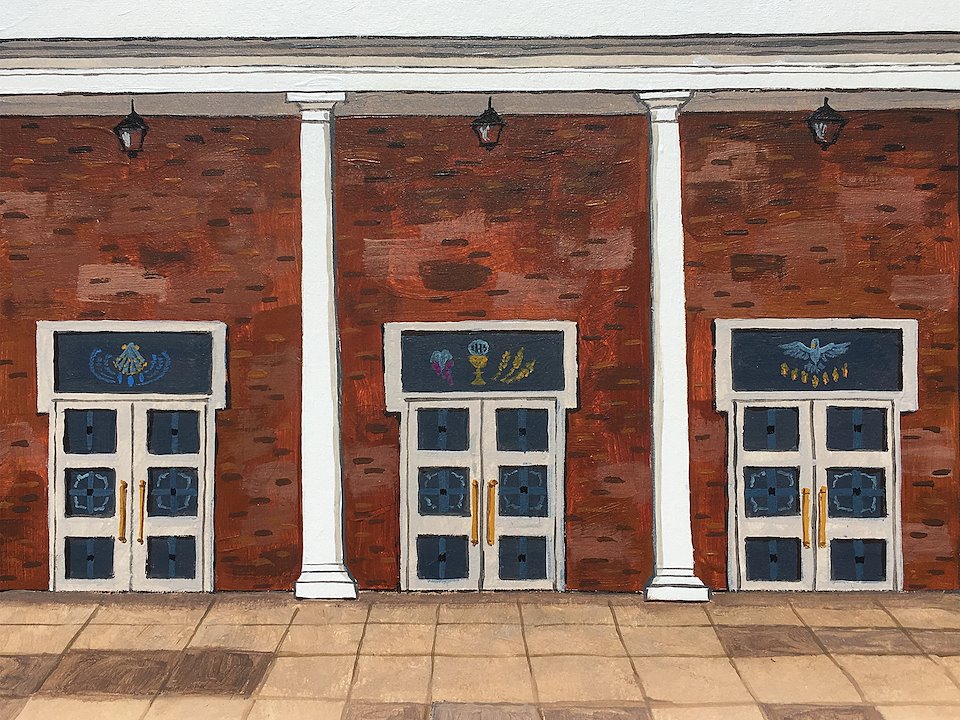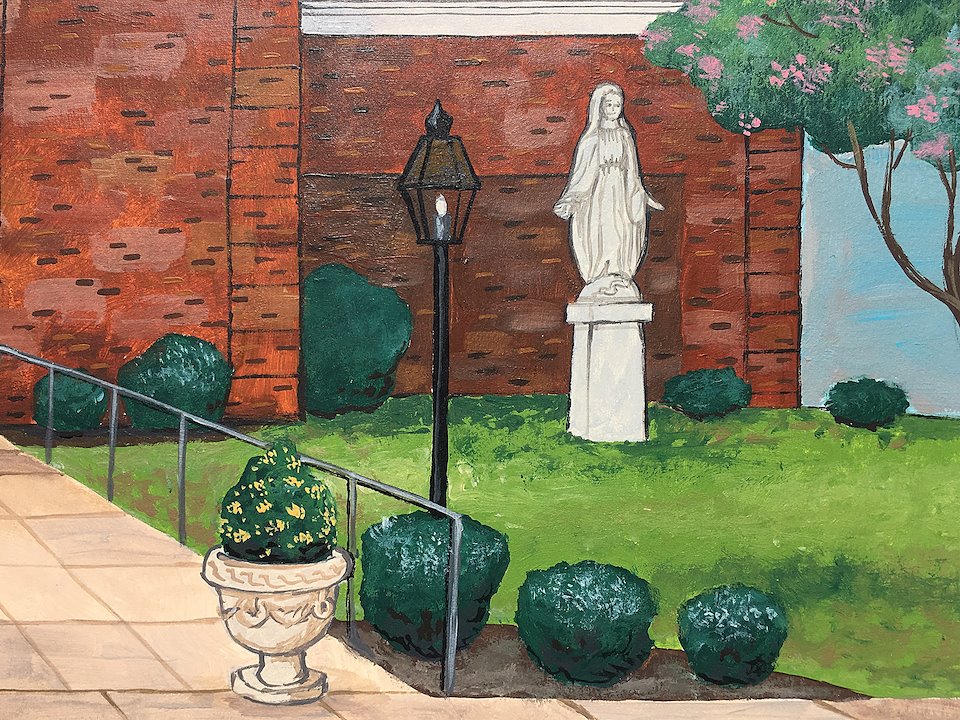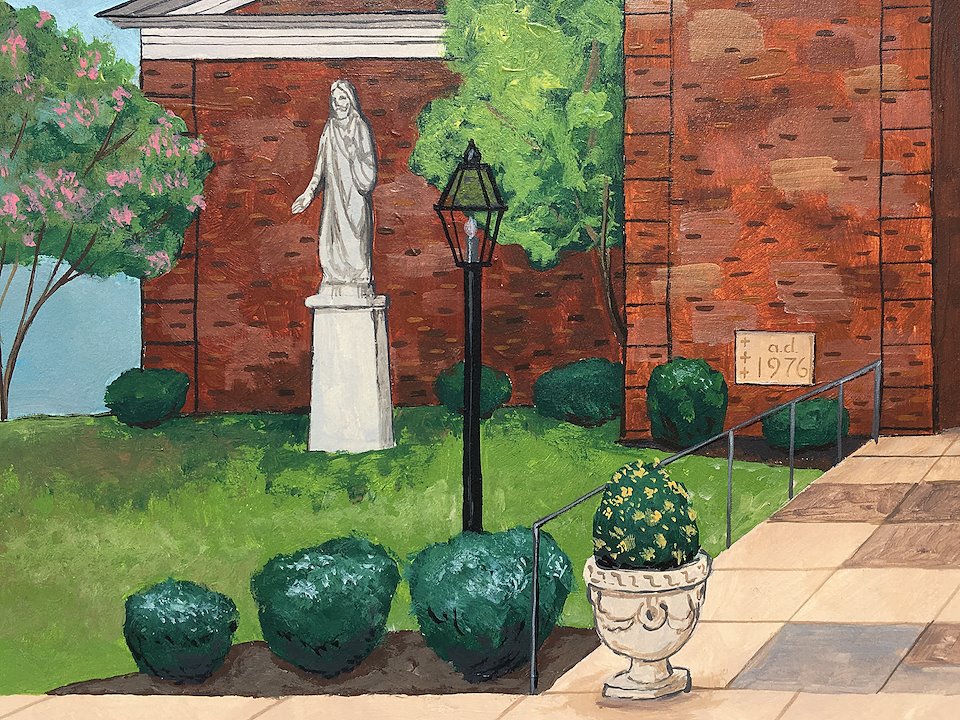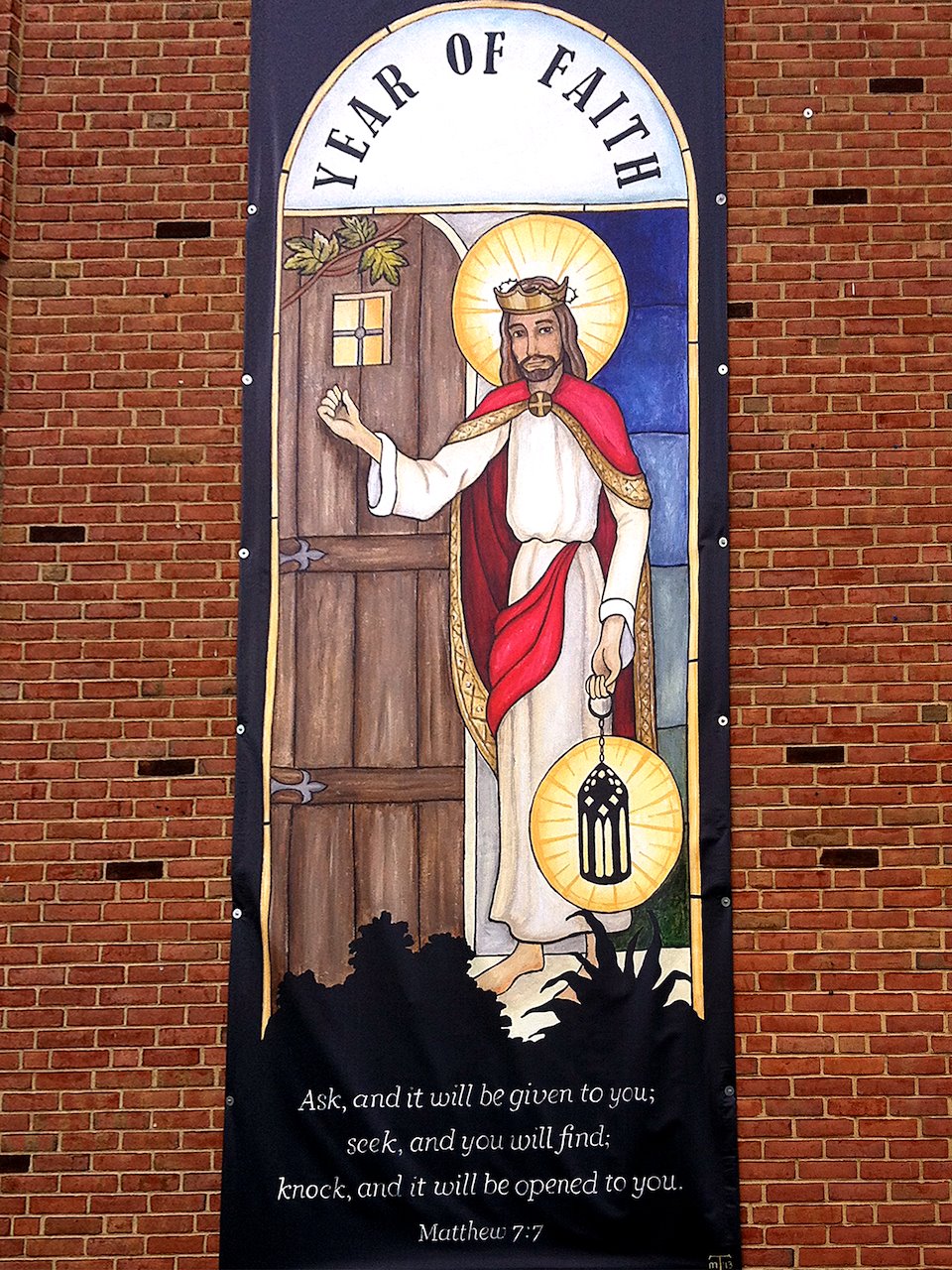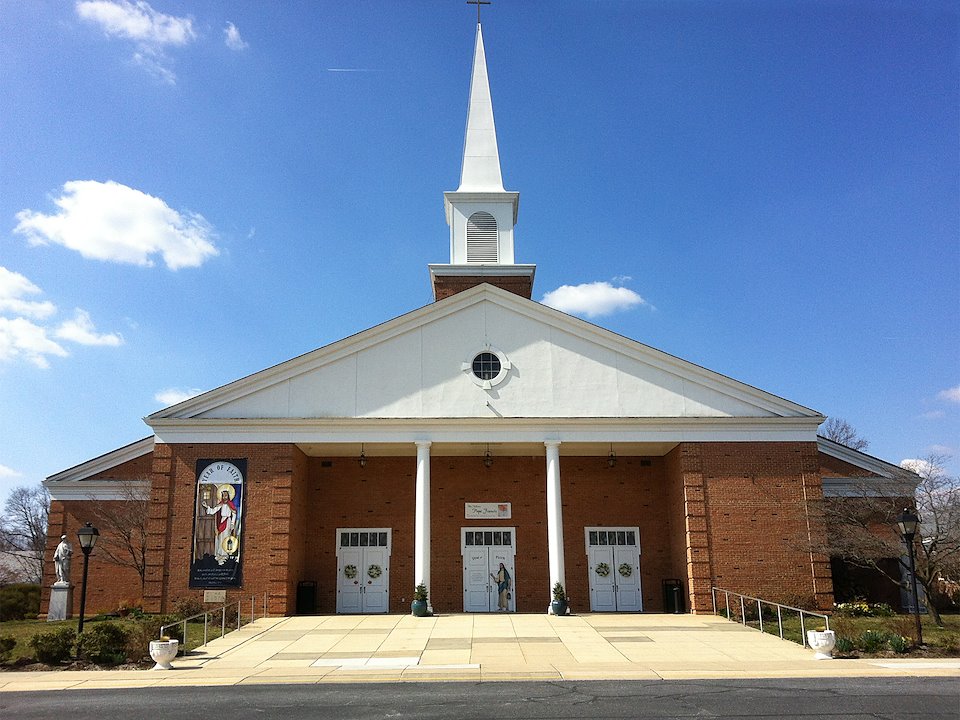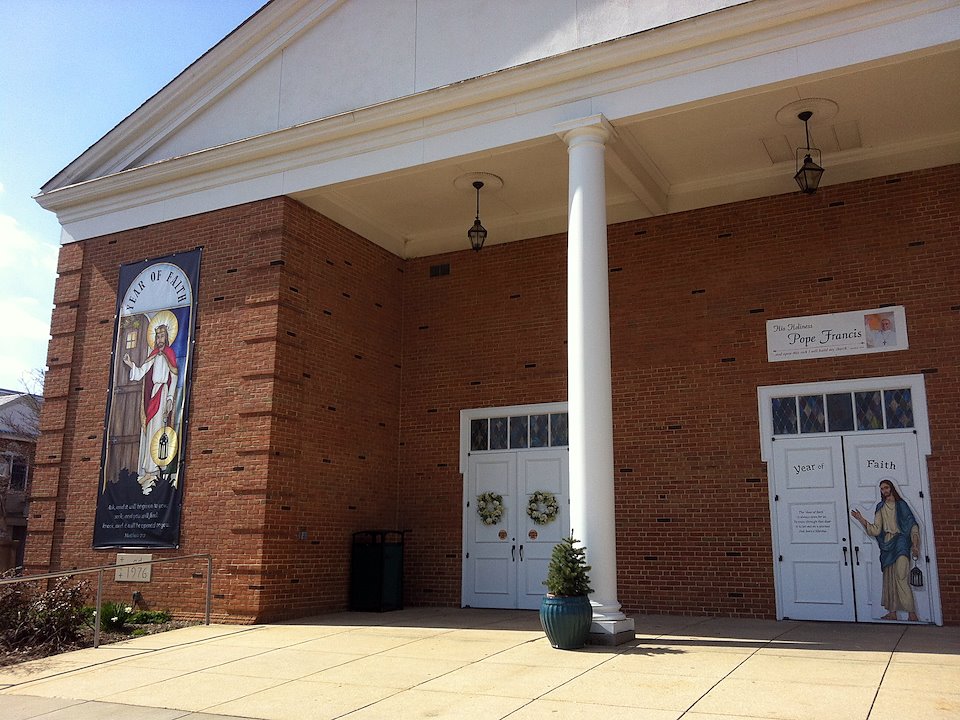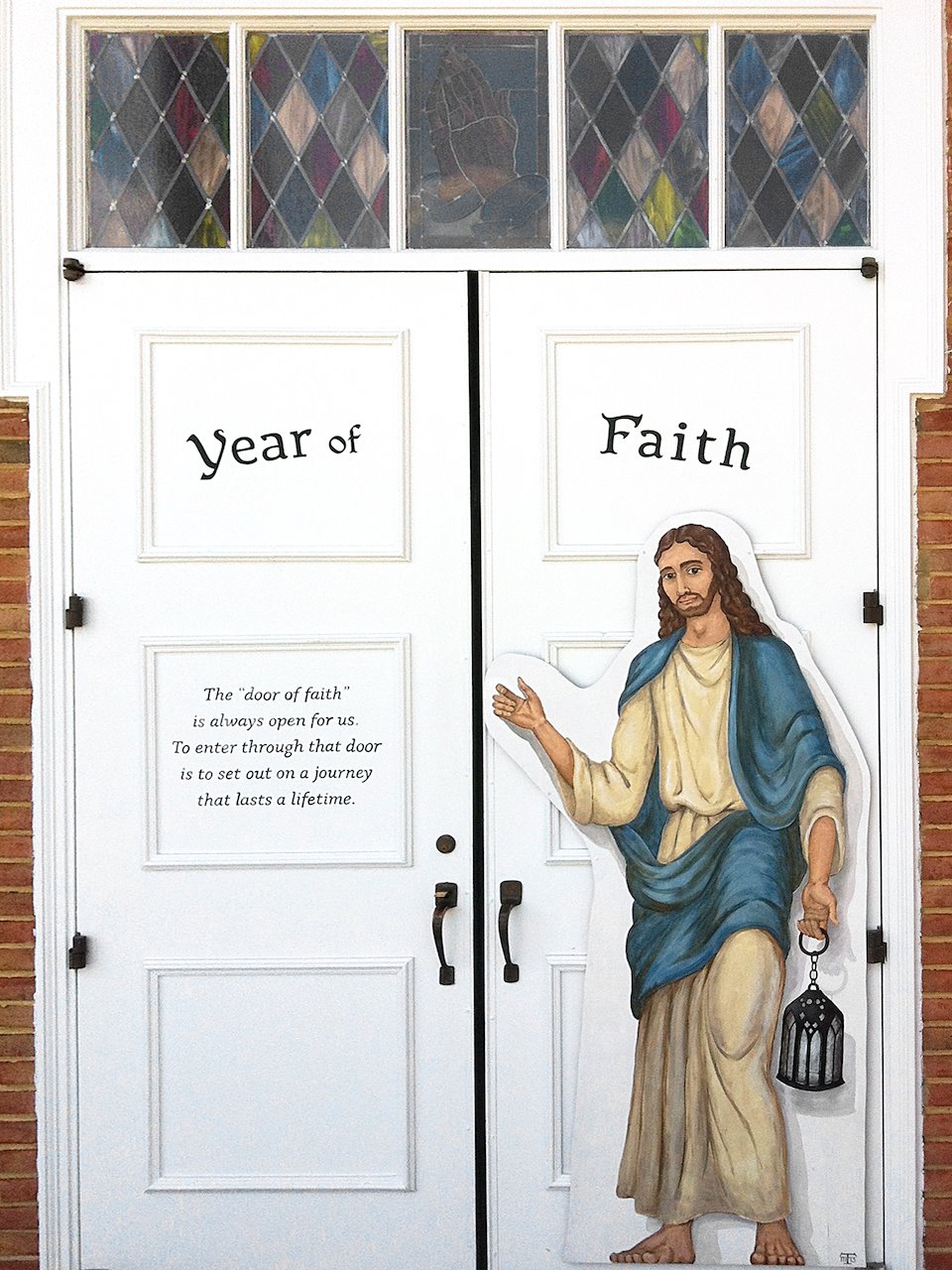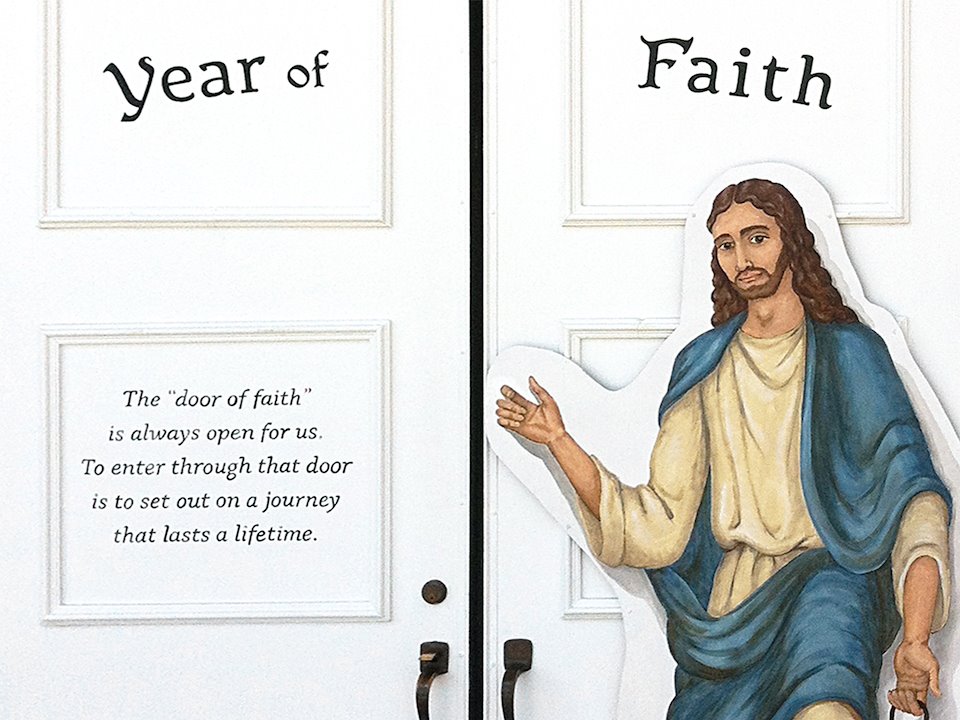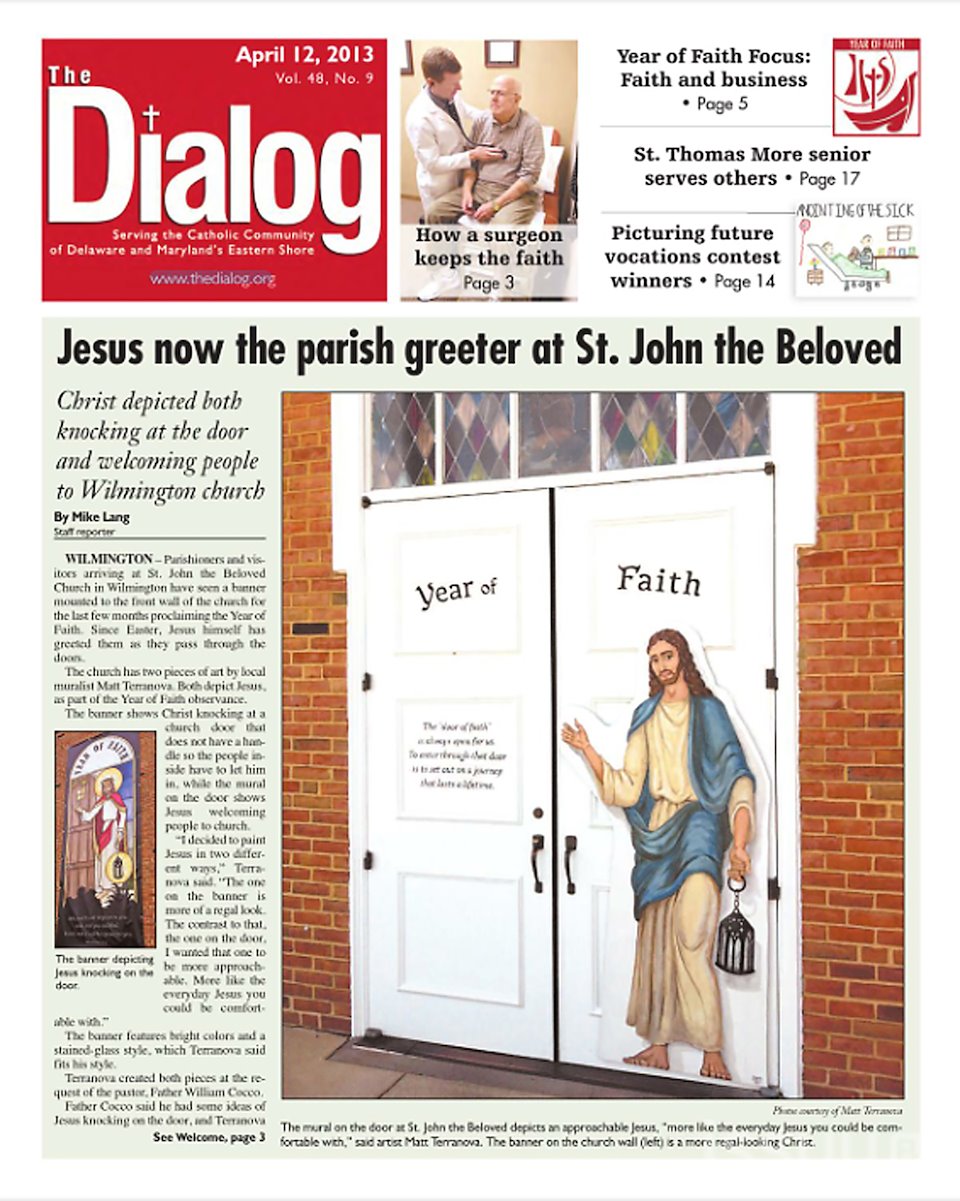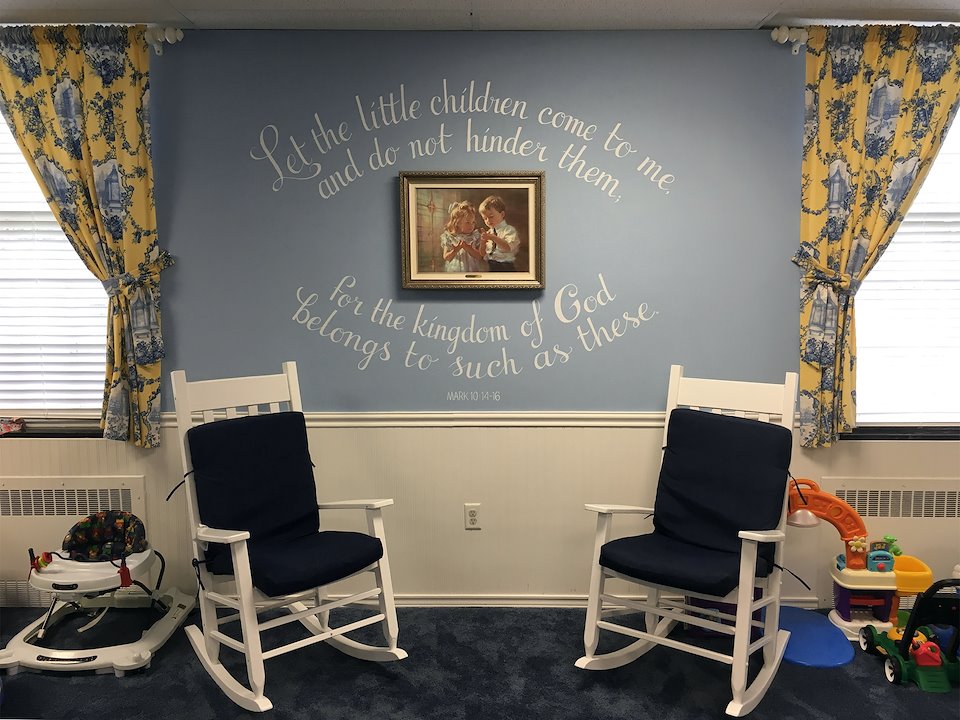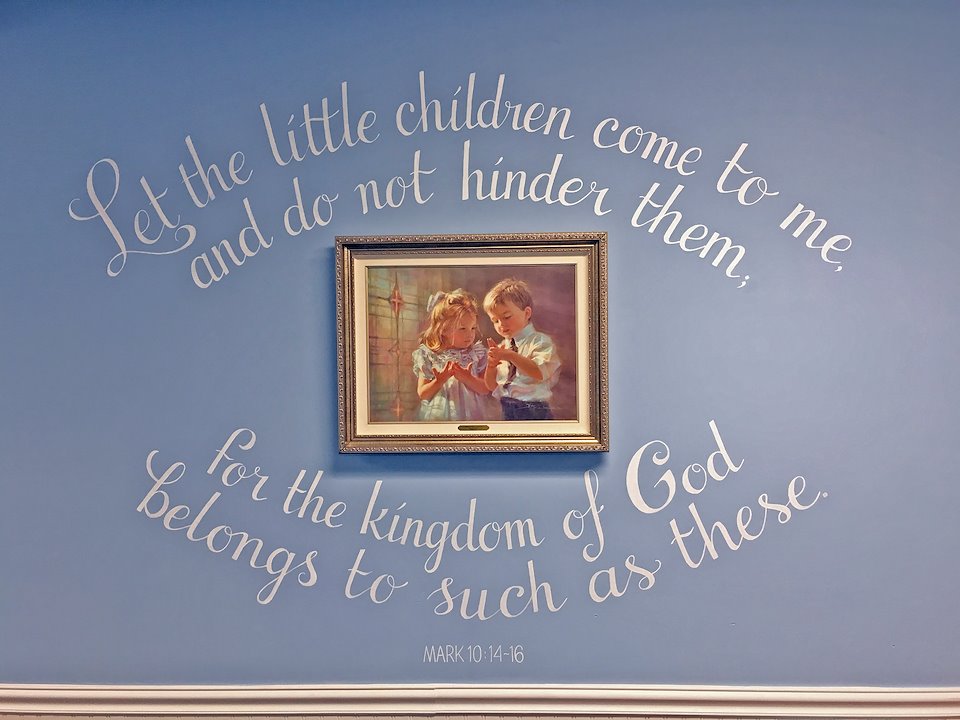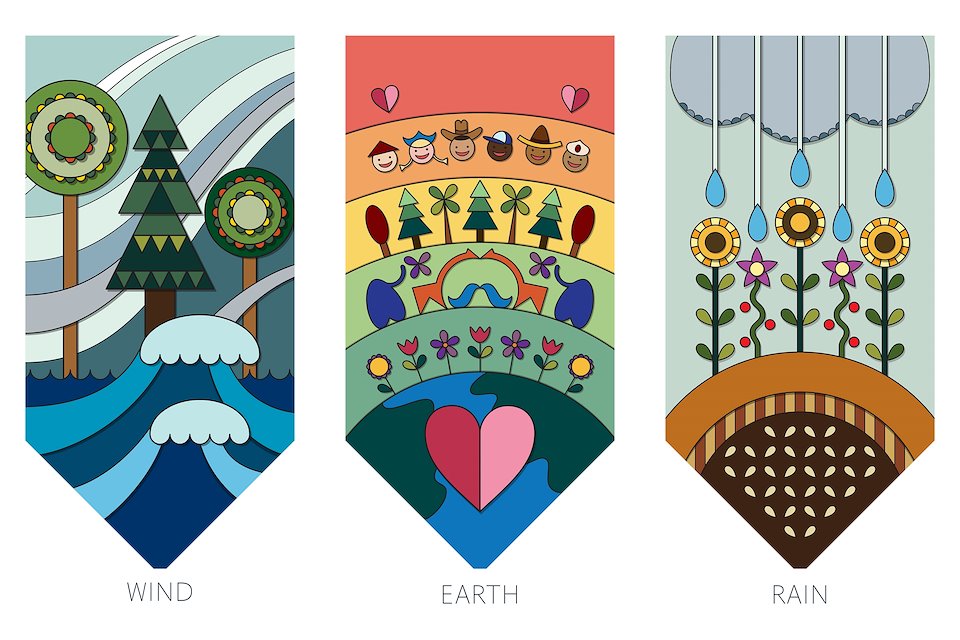 These digital pieces represent the Canticles of the Catholic Mass.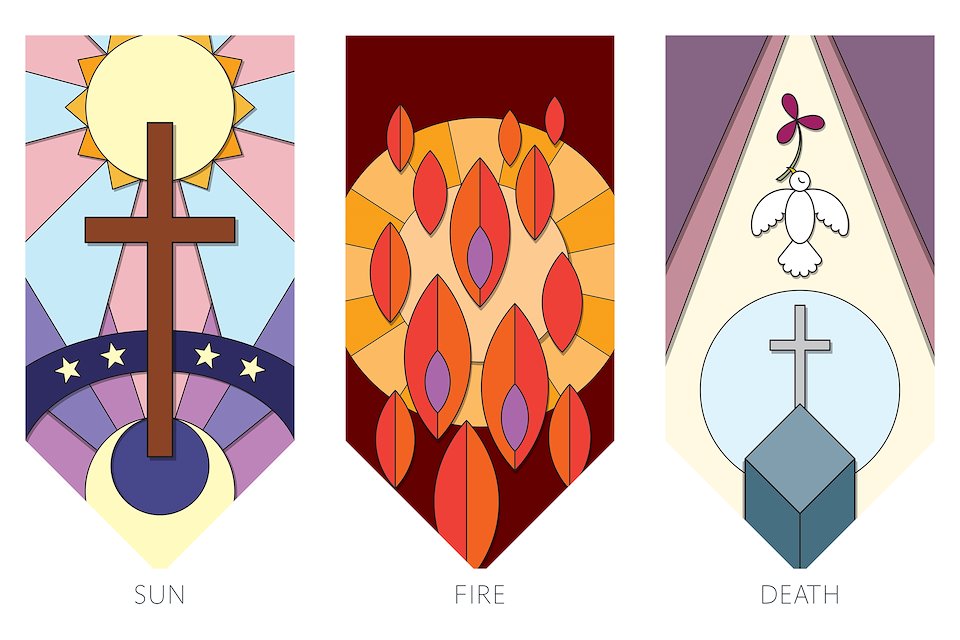 They were printed in large-scale and used as decorative banners.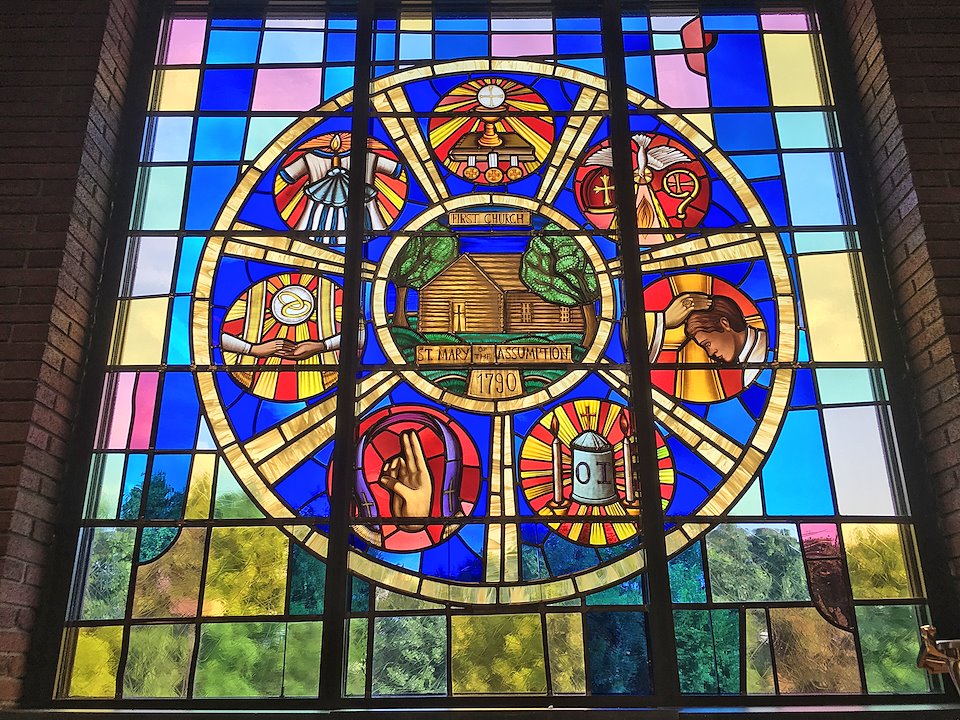 Check out more details on this piece in the Saint Mary of the Assumption category!
Spot illustration for a Church bulletin.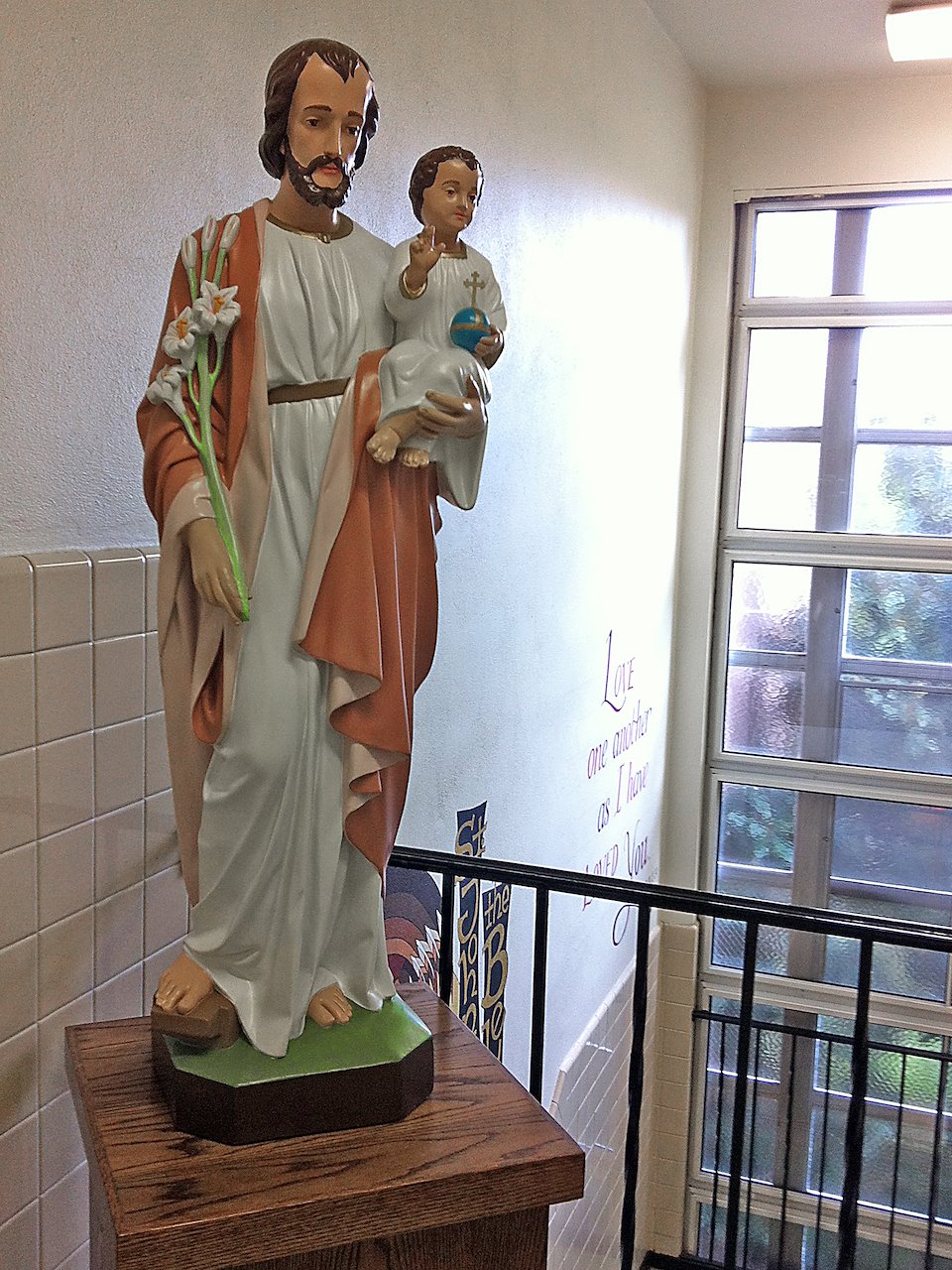 Statue restoration and repainting projects.